"No matter what the political situation will be.
The next generation will continue the political role of our clan inevitably,
because of the resources invested in previous generations.
It's a great value."
A Party Politician
Since the extensive political reforms in Thailand beginning in the 1990s, two military coups have occurred, in 2006 and 2014. One year after the military coup in 2006, local politicians and other actors remained mostly unaffected. In contrast, Thai politics since the 2014 coup has moved towards authoritarianism at all levels. However, because of decentralization, local politics has increasingly become a platform for power. Thus, we can see a higher degree of military control from the junta at the local level amid attempts to maintain voting bases from political parties and local politicians.
This study is partly based on field research I undertook in four provinces namely Roi-Et, Khon Kaen, Maha Sarakham, and Kalasin from April to July 2018. Since 2001, all four provinces have been dominated in general elections by the Thai Rak Thai Party and its successors. It is also the heartland of the redshirt movement, with differing levels of competition at local levels. Based on that political context, I focus on the operating mechanisms of clans and networks through clientelistic politics. We raise questions about the existence and adaptation of clans and networks to sustain their power. Then, we will conclude by considering how these local powers can survive under the current military government.
The Aftermaths of Two Coups and a New Form of Patronage
There are important differences resulting from the political conditions and degrees of competition under the different Juntas. I contend that local politicians by the time of the 2006 coup had become much more powerful actors, evolving into the central figures driving political activities within their constituencies. Under the decentralization system, they could hold their tightened relationship in many aspects, through networks in electoral politics, the color-coded conflict between the red and yellow and in budgetary politics. Yet, national politics remained tightly controlled by constitutional limitations, which allowed dissolution of political parties and banning of parties' leaders as well as members from taking part in elections for five years.
The current junta has banned all elections, both at the national and local levels, removed politicians and pressured officials in local governments, in addition to charging "red-shirt" leaders with lèse-majesté and violations of national-security laws. Furthermore, it strengthened the role and authority of provincial officials, from provinces to villages. Governors and district heads took on vital roles in conducting and controlling governmental bodies in the provinces, including at the local level. Likewise, the Junta also established new regional and provincial military units. They gained more power, and their budget was widened to monitor political activities, especially in the North and Northeast, using watch lists created by the Junta. Thus, the outcome of the 2014 coup generated a gap between political parties and local politicians and also led to a turning back to the centralized system dominated by the military government and bureaucracy.   
Regarding the impact of military intervention in 2006 and 2014 on the changing forms of relationships, I argue that both coups became motivating factors which initiated local actors changing their political operating patterns from a traditional patron-client relationship to new forms of political networks. Decentralization along with the growth of new technology had enabled these new forms of participation and organizations, but it was the coups that motivated politicians to take them up. Subsequently, a rise of new political actors who took part in political activities created networks for competition as well as cooperation with other forces rather than relying on patron-client ties to powerful politicians in pursuit of state resources.  In my thesis, I discuss the formation and evaluation of a new form of clientelistic networks under the different coups. However, my primary focus in this short paper is how clans react to military rule.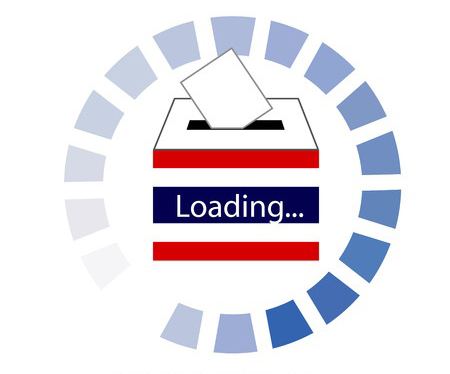 Clans and Networks: How do they survive?
Fieldwork results based on the four case studies revealed cooperation and competition among clans and local networks, involving strategies to maintain their power bases and leading roles in their districts; these are summarized below.
Case 1 : Leagues of political clans
The first case operates within a Provincial Administrative Organization (PAO). The provincial chief minister coordinates members from 5 families. All the executive members of the PAO are sons or daughters of former constituency members of parliament in Kalasin. These five powerful local families have supported the chief minister. Local administrative organizations have become secure bases which offer excellent opportunities for the next generation of those families already in power to prosper. In these roles, new politicians can be groomed and recognized as taking part in local affairs. Publicity stunts present promotion opportunities to canvass public votes in the run-up to local or national elections. The position of the executive chairman exists as a bridge which connects national and local power bases.
Nevertheless, these five families as old clans have recently been challenged by a new clan who also encouraged their family members to stand as candidates in national and local elections for positions as senator, member of the PAO council and municipal council. While the military monitored political families affiliated to Thaksin and the Pheu Thai party, the new political family made connections with the Bhumjaithai Party, a rival of the Pheu Thai party in the northeast. Moreover, the new family actively operates to create networks and maintain a vote base in the district. This case study presents the circumstances leading to clans and their networks being challenged by other local forces under political conditions controlled by the Junta. Cooperation between political families is also highlighted as a strategy to sustain their power.
Case 2: A strong clan with a tightly knit network
The second case looks at a municipality in Roi-Et which is dominated by one team led by the mayor who has held his position for more than 20 years without any challenges and is also accepted by community leaders. Before establishing his power in the municipality, he was a member of the House of Representatives and also competed against an influential political family both in general and local elections. After he married a member of this political family, he became a prominent political heir and also the leader of the influential local group which was established by the family at that time. Moreover, the mayor is a supporter of the yellow shirt movement in Roi-Et and is also supported by many royalists and anti-Thaksin groups in the urban areas. Compared to the previous case, the leading role of the mayor illustrates that a clan can become a dominant power by creating and managing active network cooperation channels, at least if it is connected to the yellow shirt side.
Case 3: Internal competition in the family and a scrambled network
In the case of a municipality in Mahasarakham Province, a local political family reveals internal competition in the same family and has scrambled its network for controlling the city.  After a senior member of the family finished his term as mayor in 2008, his nephew was supported by him and the family to be the next mayor without any formidable competitors. Without any external threats, the collaboration became a struggle within the family. The conflict appeared after the election when the nephew was removed from the position due to corruption but sought to maintain his power by supporting his wife to be a candidate. However, the uncle returned to local politics again supporting his son to run as the new mayor. Despite the uncle's son winning the election, he faced challenges from nephew's supporters and had to maintain his group of followers. This case points out that contests within the same family can lead to a high degree of conflict and competition in resource aggregation, both for elections and maintaining power at the local level. In such cases, the political family tends to get ever weaker, while other actors in the network such as vote canvassers and municipal members gain more influence because they can bargain and obtain resources from both rivals. 
Case 4: Clans and networks work across provinces
This case looks at a business family who are dealers of Toyota motors in the central region of the Northeast. They have showrooms and related businesses in three provinces, namely Mahasarakham, Kalasin, and Roi-Et. At the same time, three family members also play political roles in these provinces one as a member of parliament in Mahasarakham, another was an elected Senator in Kalasin. Meanwhile, the third member was elected as the chief of the Roi-et Provincial Administrative Organization.  Based on my field research, this family works very well in the political network. There are at least three main sectors which support them, namely the redshirt movement, the Pheu Thai Party and members of parliament both inside and outside of their constituencies. In particular, as a business family, they were supported by members of the provincial chamber of commerce as well as by local businessmen in each of the three provinces.
Three of them worked in different positions and were affected by military rule to varying degrees. For instance, the family members who was a member of parliament was removed from the position as a consequence of the 2006 and 2014 coups. In contrast, a family member who works as a local politician continues his duties. Efficient networking ensures that even if their political positions at the national level are affected by the coup, their power at the local level is still preserved. Thus, the power of clans and networks is not weakened and continues unabated.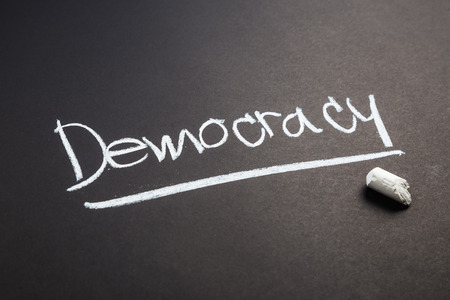 What's Next?
"Under authoritarian rule,
We can directly access sources of power in the government and relevant ministries.
Its outcomes seem much more effective than the period of elected governments.
This is a great opportunity to enhance leading role of local politicians who are independent from members of parliament in constituencies and political parties."
A Mayor
 In short, these cases show that the existence of clans depends on their ability to adjust their positions as a part of a network. Even though there are political changes and unhealthy political climates, local powers can maintain and expand their influence through the clan and a new style of political network. Moreover, I contend that the nature of political clans in Thailand can be both dependent and independent of other forces. Tightening relationships in families and flexible collaboration between networks provide advantages for maintaining and enhancing their power under the political conditions which result from military rule and new forms of political competition in districts. It appears that political clans and local networks will find a way to survive. We can look forward to seeing the way they transform.
Suthikarn Meechan
Suthikarn Meechan is a PhD candidate in Political Science and International Relations at the University of Canterbury. Her thesis is entitled "Power and Local Networks in Northeast Thailand after the 2006 Military Coup". (suthikarn.meechan@pg.canterbury.ac.nz)
Kyoto Review of Southeast Asia, Trendsetters, May 2019