E
conomic partnerships between Japan and the member countries of the Association of Southeast Asian Nations are of strategic importance to Japan's Asia policy. However, the Liberal Democratic Party and the Agriculture, Forestry and Fisheries Ministry are reportedly opposed to the scrapping of agricultural tariffs that such partnerships would entail.
It will be most unfortunate if negotiations fail or bog down due to opposition by the Ministry, LDP lawmakers with vested interests, and agricultural lobbies such as the Central Union of Agricultural Cooperatives. It is imperative that the prime minister show strong leadership in the face of this opposition.
Economic partnerships between Japan and ASEAN were first proposed by Koizumi in Singapore during his Southeast Asian tour in January 2002 as the first step toward the establishment of an East Asian community. From the 1980s through the mid '90s, Japan, through its direct investments, was a driving force behind regional economic development in East Asia. As a consequence, Japan, South Korea, China, Hong Kong, Taiwan, and ASEAN have achieved a significant degree of integration economically and culturally (as seen more recently in the phenomenal spread of Japanese pop culture through the entire region).
Economic partnerships with Southeast Asian countries are a crucial component of the Japanese government's initiative to promote further integration of the East Asian region by building on existing relationships in the region. However, Japan is not the only country pushing for such an initiative. The Chinese government is also actively promoting free trade agreements with ASEAN.
Japan has so far maintained a strong presence in the region because of its market size, trade, investments, and provision of economic aid. But what about the future? In light of Japan's current economic stagnation and the rise of China, many ASEAN countries are starting to feel that their futures will be more closely linked with China than with Japan.
Under such circumstances, if Japan is unable to open formal negotiations on economic cooperation because of opposition by agricultural interests, it will be seen as unreliable. Its sphere of economic influence in Southeast Asia will diminish, while China's will expand. This only underscores the strategic importance of economic partnerships with ASEAN countries as a cornerstone of Japan's Asia policy.
What, then, are the goals of economic partnership, and why are they important?
Economic partnership is sometimes viewed as just another name for free trade agreement, but it is not. The Japan-ASEAN economic partnerships have three aims. One is to conclude free trade agreements to promote trade liberalization. The second is to develop and standardize various systems, such as streamlining customs procedures, increasing the transparency of government procurement, developing a protection system for intellectual property rights, and standardizing professional qualifications to reduce the cost of cross-border economic activities. The third is to promote intellectual and personnel exchanges, environmental cooperation, and other issues.
Thus, even though a free trade agreement is a core element of economic partnership, the partnership itself goes beyond the framework of the FTA.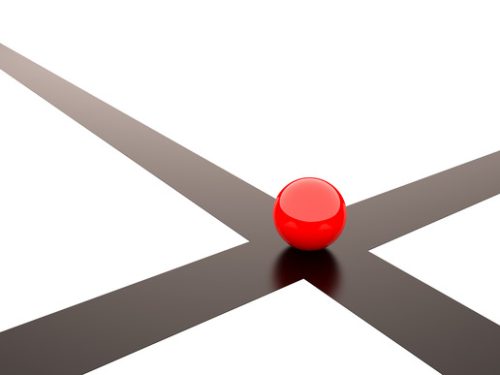 A free trade agreement, by definition, must comply with the rules of the World Trade Organization by covering, in effect, all trade items. Agricultural and any other trade sectors cannot be excluded from the agreement. This is why Japan-ASEAN economic partnership discussions, especially when they involve agricultural issues, are met with stiff resistance. Those who oppose the official launching of Japanese-Thai economic partnership negotiations, for example, argue that Thailand will likely propose the abolition of tariffs on all agricultural products, including those closely associated with Japan's agricultural mainstays like rice, chicken, and starch.
But is opposing the partnership really beneficial to Japan? Those who insist on the partnership's possible negative impact on specific agricultural products must present statistics showing the precise extent of damage to their respective industries if tariffs are abolished. The fact of the matter is that Japan has already significantly reduced tariffs as part of its WTO negotiations. Tariffs on some agricultural products have been reduced to less than 10 percent, while others have even dropped to 1 percent. Besides, at a time when exchange rates regularly fluctuate more than 10 percent, tariffs are not much of a protective measure.
So why are Japan-ASEAN economic partnerships important?
One reason is that such partnerships are needed to maintain our current living standards. Japan is still reeling from a decade long economic slump. The declining birth rate and aging of the society are also becoming serious problems. Notwithstanding the slump, economic development in East Asia has significantly contributed to the Japanese economy. Japanese companies have invested in ASEAN countries and China. They have established offshore production and marketing which have enabled Japan to maintain its international competitiveness. Asian companies also import consumer and capital goods from Japan.
Another reason is that economic partnership will help promote reforms within Japan itself. Japan must keep pace with the rapid changes of this age of globalization. When a free trade agreement is discussed, issues such as "protection of employment" and "protection of domestic industries" are always raised. However, if an industry that has lost its international competitiveness is protected, resources are tied up in inefficient enterprises and cannot be reinvested in ventures with growth potential.
The resulting economy lacks dynamism and forces companies and individuals with potential and innovative business ideas to seek opportunities outside Japan. Domestic industries will be hollowed out, unemployment will rise, and incomes will fall. Moreover, protected industries will lose their domestic markets and decline further.
What is needed now is not protection, but the creation of industrial products crafted by advanced technologies and sophisticated designs, food products (such as beef, Japanese cherries, and other fruits) with high international competitiveness backed by brand names and quality, and services to meet the needs of the nation's decreasing and ageing population. Economic partnerships have much to offer toward realizing these goals.
Japan is now at the crossroads. If we maintain a defensive stance on economic partnership, we won't have a future. What we need now is a political leadership capable of transcending domestic vested interests and sectionalism.
Takashi Shiraishi
Takashi Shiraishi is professor at the Center for Southeast Asian Studies, Kyoto University, and serves on the editorial board of the Kyoto Review. This article is a slightly abridged version of his 18 May 2003 Daily Yomiuri column "Insights into the World."
Kyoto Review of Southeast Asia. Issue 4 (October 2003). Regional Economic Integration