While formally announcing the 2020 Tokyo Olympics to the world, Shinzo Abe might be remembered as the "cool" Japanese Prime Minister who cosplayed as Super Mario during the closing of the Rio Olympics on 22 August 2016. Some years later a more harrowing scene would play out on TV. The Philippines, along with the world, watched in horror the footage of his shooting which took place at a political event in Nara City, Japan on 8 July 2022. Tetsuya Yamagami, shot the former prime minister using an homemade firearm.
The incident was a tragic end to Japan's longest-serving Prime Minister. There is no question of the influence and legacy of Abe in both domestic and global politics. As a controversial politician, scholars are aware of Abe's problematic nationalism and historical denialism. Those privy to Japanese domestic politics know that Abe was embroiled in several scandals which continued to plague him even after his September 2020 resignation. At one point his public disapproval rating was 60%.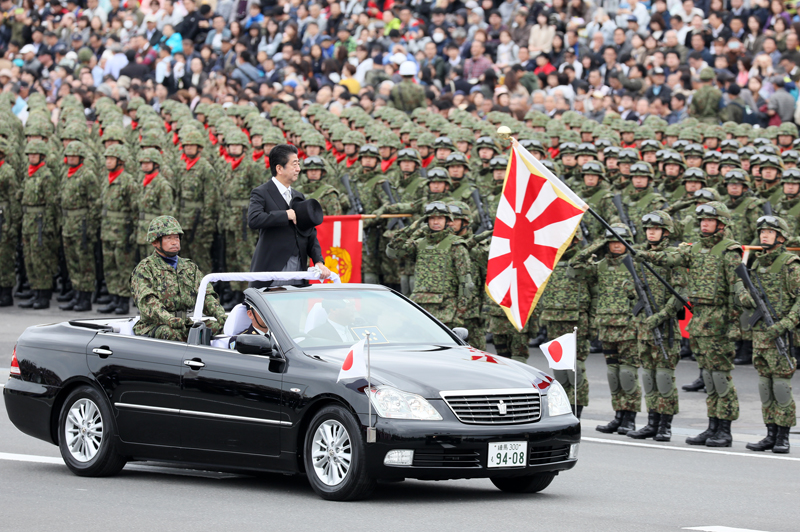 Within the Philippine context however, Shinzo Abe was appraised more approvingly. Most Filipinos considered Japan's soft power policy a success. This can be observed in the results of various polls such the 2016 BBC Global Poll Survey where 70% of Filipinos had a mainly positive image of Japan (BBC World Service, 2016), while a public survey conducted by the Ministry of Foreign Affairs of Japan (MOFA) showed that Filipinos were ranked one of the highest in terms of positive perception at 90%. Finally, in a 2015 Global Attitude survey conducted by Pew Research Center, 81% of Filipinos viewed Japan as a more favorable country (Stokes, 2015).
The aftermath of the assassination prompted a great number of commemorative messages of thanks from the Philippine government and civil society. Former President Rodrigo Duterte remarked:
"as the world mourns the loss of this great man, we remember him for his compassionate service and remarkable leadership. Indeed, one of the most influential world leaders of our time" and further described Abe as "a good and loyal friend, a staunch supporter and a strong ally of the nation" (PTV News, 2022).
President Ferdinand Marcos, Jr. issued his condolences via Facebook stating "Mr. Abe was a visionary leader who saw Japan through its most difficult times. He was a devoted friend and a supporter of the Philippines, and it was during his leadership that Philippine-Japan relations truly flourished" (Lopez, 2022).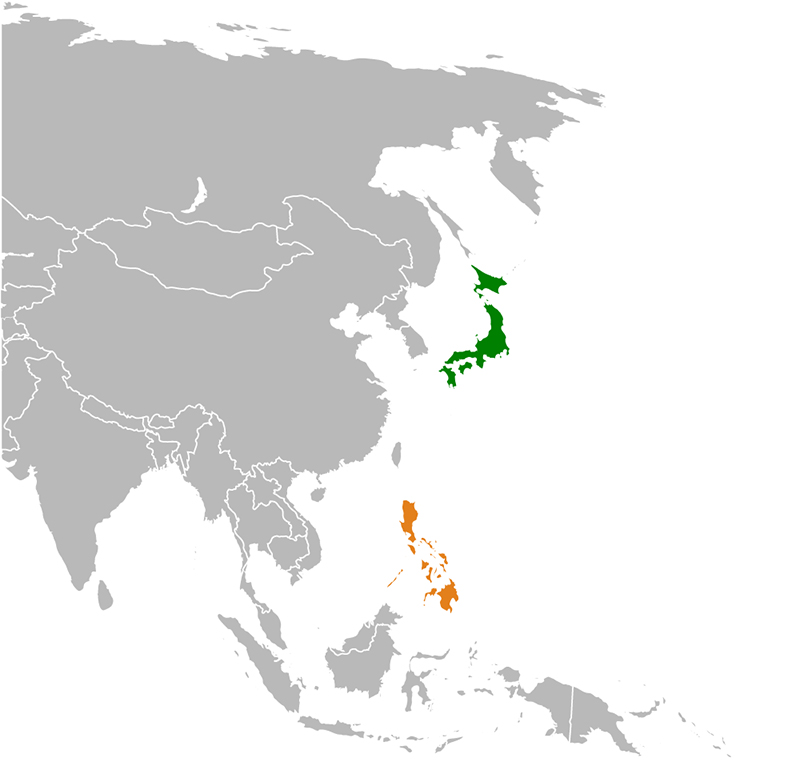 Forgiveness and Bilateral Relations
The positive relationship between the two countries took many years to come about following the restoration of Philippine-Japan Diplomatic Relations in 1956. This began with former President Elpidio Quirino granting clemency to 105 Japanese war criminals in 1953 stating "I should be the last one to pardon them as the Japanese killed my wife and three children and five other members of the family. I am doing this because I do not want my children and my people to inherit from me hate for people who might yet be friends for the permanent interest of the country. After all, destiny has made us neighbors" (Suliguin, 2018). Nakano Satoshi identifies this as the "virtuous cycle" of Japanese apology and Filipino forgiveness which entailed prominent Japanese politicians recognizing their country's war crimes, and offering statements of apology, while their Filipino counterparts accepted these apologies. The most recent one was Japanese Ambassador to the Philippines Ryuichiro Yamazaki on the 61st Leyte landing anniversary in 2005, stating "As I stand on this shore, I am moved by a deep sense of remorse and reflections over the tragic fate of all those who fought to defend this country against the atrocities of Japanese military aggression" (Nakano, 2006).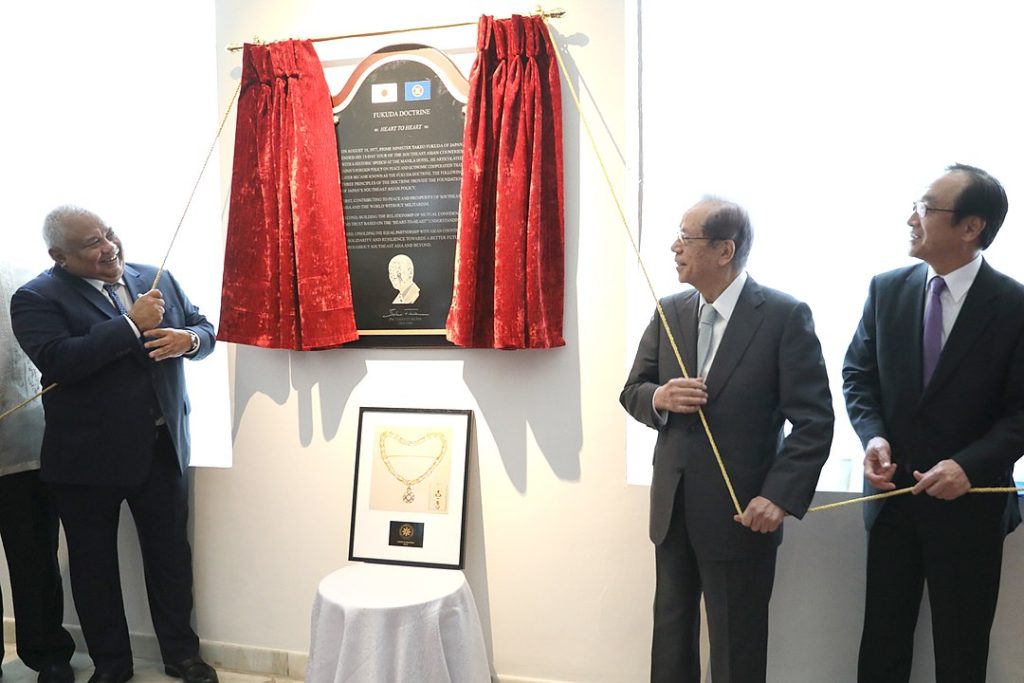 These amicable bilateral relations fall into four categories which Abe had continued from his predecessors.
The first was to "Strengthen a Foundation for Sustainable Economic Growth" through Official Development Assistance (ODA) distributed via Japan International Cooperation Agency (JICA) which established its Philippines' operations in 1974. From 2001 to 2020, Japan's ODA comprised 72% of the Philippines' total bilateral loan portfolio of USD 19.656 billion (Department of Finance, 2021). Technology transfers based on security is another area in which Japan contributed to the country. With the possible threats from China, a "Strengthened Strategic Partnership" was signed in 2015 which included as part of the stipulations "the initiation of negotiations to conclude an agreement on the transfer of defense equipment and technology" as well as "the expansion of bilateral and multilateral trainings and exercises for capacity building in areas including those covered by the Memorandum on Defense Cooperation and Exchanges between the Department of National Defense and Ministry of Defense" (2015). This was further expanded after Abe's unpopular move of lifting the ban on collective self-defense through his cabinet's decision that provided a new interpretation of the relevant constitutional texts which previously prevented this (Nakano K. , 2022). Subsequently, the Philippine armed forces became the first foreign military to equip using funds from Japanese ODA (totaling JPY 120 million) (Kyodo, 2021).
The second is "Peace and Development in Mindanao" where Japan has been supporting the Mindanao Peace Process for more than 20 years through the Japan-Bangsamoro Initiatives for Reconstruction and Development (J-BIRD). Recently a Memorandum of Cooperation was signed with the Independent Decommissioning Body (IDB), created by the Philippine Government and the Moro Islamic Liberation Forces (MILF) to oversee the process of decommissioning MILF forces and arms, and to deploy Mr. Miichio Suda, a retired Colonel of the Japan Ground Self-Defense Forces (GSDF), to serve as Chief Support Services Officer of IDB (Embassy of Japan in the Philippines, 2022).
The third is "Human Resource Development / Grassroots Cooperation" as the Philippines hosts the highest number of Japanese NGOs in Asia with 56 out of 277 that are active in the country, either financed by ODA or managed by JICA (JICA, 2008). Finally, "Ensuring Human Security for Inclusive Growth" includes Disaster Management and Health, Agriculture and Fisheries, and Education Projects (JICA, n.d.), is the fourth.
A Double-Edged Sword
Japan, despite its post-war imperfections, is an "old friend" of the Philippines and has acted as a "confidence boost" for the country while recognizing the Philippines in the international sphere. One such important event was being one of the first countries to recognize the administration of Corazon Aquino who ousted the Marcoses through the People Power Revolution of 1986 (Ikehata & Yu-Jose, 2003). However, this kind of influence can be a double-edged sword as Jeff Kingston rightly pointed out while writing about Abe (Kingston, 2022). Kingston states that Abe did not champion the same democratic values that he practiced at home. Instead he cozied up with human-rights-violating populist leaders such as Rodrigo Duterte in the Philippines, Hun Sen in Cambodia, Narendra Modi in India and Vladimir Putin in Russia (Kingston, 2022). This behavior was not unique to Abe's government as many years before Japan had discreetly requested the Philippine government to downplay the corruption scandal involving then President Ferdinand Marcos whose cronies pocketed around USD 550 Million of War Reparations as well as involving themselves in corruption with Overseas Economic Cooperation Fund loans. Instead of pursuing these cases with the already embattled and exiled Marcos family, the Japanese government opted for a discreet approach in fear of creating mistrust within the business sector and problematizing bilateral relations. This was later known as the "Marcos scandals," and to prevent any repeat, the Japanese government created the 1992 ODA Charter (Ikehata & Yu-Jose, 2003) (Brown & Kingston, 2018). Abe in his second term would have a similar effect by prioritizing his relationship with populist Philippine president Rodrigo Duterte.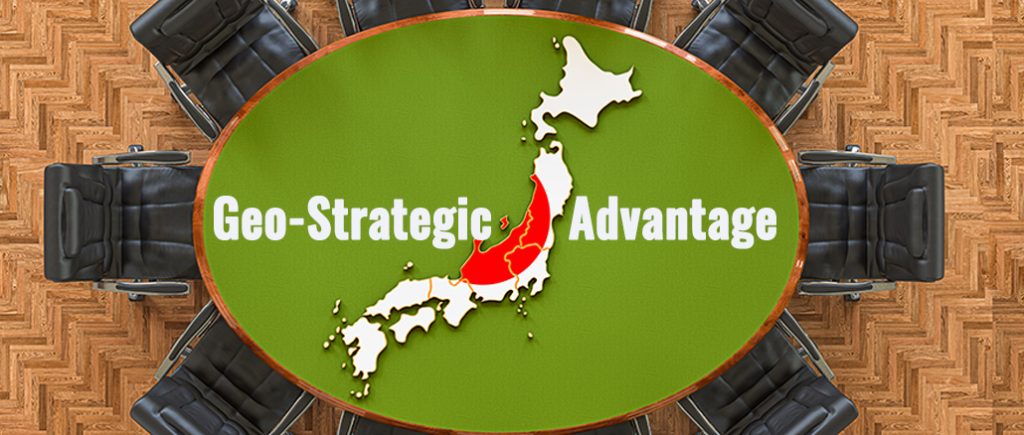 Despite the known issues of Duterte with his drug war and extra-judicial killings, Abe became the first foreign leader to pay a courtesy visit, even staying in his house in Davao (see photo below). Supporters of Duterte would often cite this as a stamp of "legitimacy" by the Japanese Prime Minister while quoting Duterte stating "that Japan is a friend closer than a brother. That means Japan is a friend unlike any other" (ABS-CBN News, 2017). Unfortunately, this brotherly narrative would lead to few concessions for Abe; the Duterte government had already announced an "independent foreign policy" which resulted in his government's pivot towards China.
In 2016 with a push to improve bilateral relations with China, Duterte pursued stronger economic and strategic relations with the country and set aside issues over the China's encroachment of territories in the West Philippine Sea. However, In the post-Duterte presidency, these efforts have yet to see any beneficial results for the country as most of the big-ticket projects that were to be funded by China have yet to break ground. Similar to Abe's gamble with Putin in Russia (Brown, Abe and Russia: A Legacy of Failure, 2022), he would also fumble with Duterte who opted to secure onerous financing terms from China for the government's "Build, Build, Build" projects. China's loans attracted a 2 to 3 percent interest rate as opposed to the Japanese offer of only 0.25 to 0.75 percent (Interaksyon, 2018). The rationale for this choice, according to former Philippine Economic Planning Secretary, Ernesto Pernia, was that Japan was "slow in processing approved projects" which were undertaken under the context of the safety measures set up by the Japanese government due to the Marcos scandals.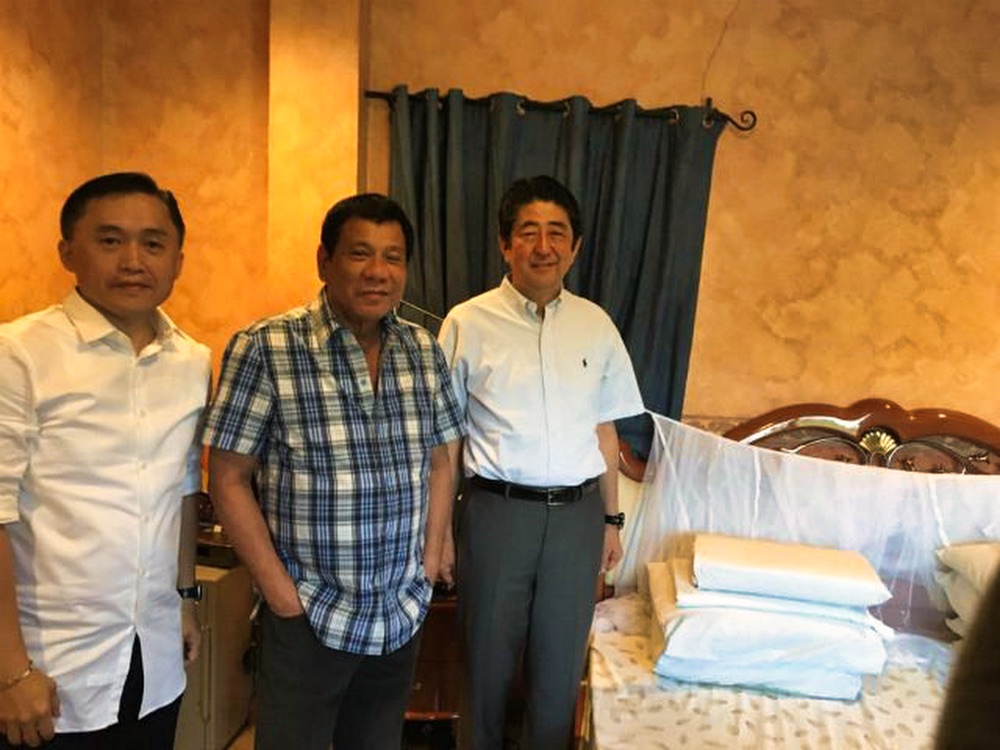 With the recent election of Marcos' son, Ferdinand Marcos Jr. (Bongbong Marcos), Prime Minister Kishida was one of the first to issue a congratulatory statement on 13 May 2022 in the hopes that the later would also participate in Japan's "Free and Open Indo-Pacific". Bongbong Marcos and his family have yet to reconcile with their own human rights violations and corruption which led to the ouster of his family 36 years before. Although part of this family's crimes in the past involved Japan, Kishida might breath more easily with this administration given that Marcos has shifted his foreign policies by cancelling several Chinese and Russian projects, as well as re-pivoting towards the United States. Kishida's recognition could be interpreted as re-taking the position that the previous administration had lost. Maintaining this imperfect relationship has other merits for Japan as positive perceptions helps to put the ongoing World War II issues on the back burner. Although the countries may have settled the post-war reparations issues, the comfort women issue in the Philippines has seen little to no governmental support in recent years. Former president Duterte publicly stated "You can place it somewhere else. If you want to place it in a private property, fine. Because that issue for …insofar as I'm concerned, it's over." [Duterte was referring to the controversy of a Comfort Women statue being removed in Manila's Roxas Boulevard after being in place for just four months.]
The Philippines was one of the countries which not only legitimized but also praised Japan for going ahead with the Tokyo Olympics amidst the spread of the COVID-19 Delta variant. This was not a popular decision internationally or domestically and global opinion polls showed only 43% of respondents were favor of the long-delayed games (IPSOS, 2021). Furthermore, Japan's Asahi Shimbun newspaper reported a figure of 83% wanting the Olympic Games postponed or scrapped (The Asahi Shimbun, 2021). The controversial state funeral of Abe – despite 60% of the Japanese being opposed to it – also used international partners like the Philippines to legitimize the high cost. Some pundits reasoned the necessity of a state funeral as Abe was an exemplary diplomat and it offer an opportunity for foreign dignitaries' visits to pay their respects. Prime Minister Fumio Kishida stated "Given that many countries expressed their respect and condolences for Abe at the state level, holding a state funeral was deemed to be appropriate" (The Yomiuri Shimbun, 2022). In the case of the Philippines, Vice President Sara Z. Duterte, daughter of the former President, represented the Philippine contingent.
The Philippines and Abe's Legacy
Without doubt, the amicable relationship we see today between Japan and the Philippines could be viewed as a positive aspect of the Abe legacy. These warm bilateral relations are certainly popular with the Philippines public. But all is not so rosy. More questionable was Abe's cordial and warm relations with the human-rights-violating populist leader, Rodrigo Duterte. In that sense, Abe turned a blind eye. He failed to stand up or sacrifice anything in support of human rights in the Philippines. In this regard, Abe could and should have done better.
Karl Ian Cheng Chua
Visiting Professor, Hitotsubashi University, Japan
Reference
BBC World Service. (2016). Global Views of USA Improve.

PTV News. (2022, July 8). Ex-Pres. Duterte 'saddened' over ex-PM Abe's passing. PTV News.
Lopez, M. V. (2022, July 9). Marcos extends condolences to Japan on Abe's passing. Manila Standard.
Stokes, B. (2015). How Asia-Pacific Publics See Each Other and their National Leaders. Pew Research Center.
Suliguin, G. (2018, May 22). A Tale of Two Presidents: Normalization of relations with Japan. Philippine News Agency.
Nakano, S. (2006). Lost in Memorialization? Unmaking of 'History Issues' in Postwar Philippines.

Department of Finance. (2021). Japan is top PHL bilateral ODA partner in 3 administrations.

Japan-Philippine Joint Declaration: A Strengthened Strategic Partnership for Advancing the Shared Principles and Goals of Peace, Securty, and Growth in the Region and Beyond. (2015). Benigno S. Aquino III; Shinzo Abe.

Embassy of Japan in the Philippines. (2022). Japan dispatches an expert as "Chief Support Services Officer (CSSO) to the Independent Decommissioning Body (IDB) in the Mindanao Peace Process.

JICA. (2008). Understanding Japanese NGOS from facts and practices. Training Affairs and Citizen Participation Department.
Ikehata, S., & Yu-Jose, L. (2003). Philippines – JApan Relations. Quezon City: Ateneo de Manila University Press.
Kingston, J. (2022). The Stumbling Statesman. The Asia-Pacific Journal.
Brown, J. D., & Kingston, J. (2018). Japan's Foreign Relations in Asia. New York: Routledge.
ABS-CBN News. (2017, January 12). Duterte: 'Japan is a friend closer than a brother'. ABS-CBN News.
Interaksyon. (2018, ebruary 18). Japan has better rates for loans, but PH needs China, too to speed up infra projects: Pernia. Interaksyon.
Brown, J. D. (2022). Abe and Russia: A Legacy of Failure. The Asia-Pacific Journal.
CNN Philippines. (2018, April 29). Duterte backs removal of comfort women statue from gov't property. CNN Philippines.
IPSOS. (2021). Tokyo Olympics draw muted interest. Washington, DC: IPSOS.
The Asahi Shimbun. (2021). Survey: 83% against holding Tokyo Olympics this Summer. The Asahi Shimbun.
Nakano, K. (2022). Washington's Man in Japn. The Asia-Pacific Journal.
Kyodo. (2021, May 4). Philippine armed forces become first foreign military to get gear via Japanese ODA. The Japan Times.
JICA. (n.d.). Japan's Development Cooperation in the Philippines: Proactive Support for Inclusive and Sustainable Growth.

The Yomiuri Shimbun. (2022, September 8). Kishida seeks understanding for Abe's state funeral. The Yomiuri Shimbun.