After Prime Minister Prayut Chan-ocha of Thailand survived his third no-confidence vote, along with five of his ministers in September 2021, he and his Deputy Prime Minister as well as the leader of Phalang Pracharat Party (PPRP), General Prawit Wongsuwan began to visit provinces around the country. Some observers pointed out that these visits may signal the next election to be held sooner than expected. Not only did the ruling party, PPRP, begin to prepare itself for the possible general election, other parties and some politicians also moved around to get ready for the next election. More than new 10 political parties have registered with the Election Commission of Thailand since the beginning of 2021. Some parties are set up by new faces; but other were formed by a group of politicians who split from major parties, including Phea Thai and Democrat Parties. Can these new parties win seats and how they will play a role after the next election? Will Thailand experience the same pattern of parliamentary as in Indonesia in which no parties want to be an opposition? The answers to these questions can provide clues as to the way in which how the politics will possibly be shape after the next election.
Since the beginning of this year, political parties that were formed can be divided into two categories: the proxy parties and manoeuvring parties. The former refers to political parties that were formed to support any major parties to gain more parliamentary seats from the new electoral system, the mixed-member majority (MMM) system with a double ballot system with proportional representation for party-list seats (100 seats) and a plurality system for single-member districts (400 seats), possible to be implemented in the next election. This MMM system will benefit larger parties. However, to ensure their victory, large parties may also use these proxy parties to garner more seats in the party-list system. The new parties categorized in this group include the new military-linked party, Setthakit Thai (Thai Economic Party: TEP). The party will be reportedly led by the recently-retired Permanent Secretary of the Interior Ministry, Chatchai Promlert, a close alliance of PPRP leader, General Anupong Paochinda. The Ruamthai Sarngchart Party (RSP) or the Uniting Thais to Build the Nation led by Kraiphob Nakhonchaikul is another proxy party of PPRP. Although RSP is headed by Kraiphob, Suphon Attawong known as Rambo Isan, who also serves as Deputy Secretary of the Prime Minister, plays an important role to set up RSP. The TEP and RSP are the proxy party of the pro-military PPRP. They will support the party to gain more party-list seats and join the PPRP led-coalition in the next election.
The manoeuvring or power-seeking parties refers to a group of politicians who split from their former party to set up a new political party with a hope to win parliamentary seats and join the government. After a long period of military-led government in Thailand, politicians, especially those who were with the opposition parties, would prefer to join the government instead of continuing to be an opposition. New parties in this category include, for example, Kla Party led by former minister of finance from the Democrat Party, Korn Chatikavanij; Thai Sang Thai Party (TST) or the National Building Party led by Khunying Sudarat Keyuraphan, the Phea Thai candidate for prime minister in 2019 and former chairwoman of the Party's strategic campaign team and the Ruam Thai United Party led by Win Sutheerachai, a former Party-list MP of Move Forward Party. Win, a property and steel tycoon, announced his resignation as party-list MP of the Move Forward Party, citing the changing political situation and hope to make people life better. According to author's interview with the officer of Election Commission of Thailand, there are more political parties trying to register with the ECT. Some small and new parties, however, will not be eligible to run in the next election due to their failure to fulfill the legal requirements on party formation indicated in the 2017 Organic Law on Political Party by the time of the election.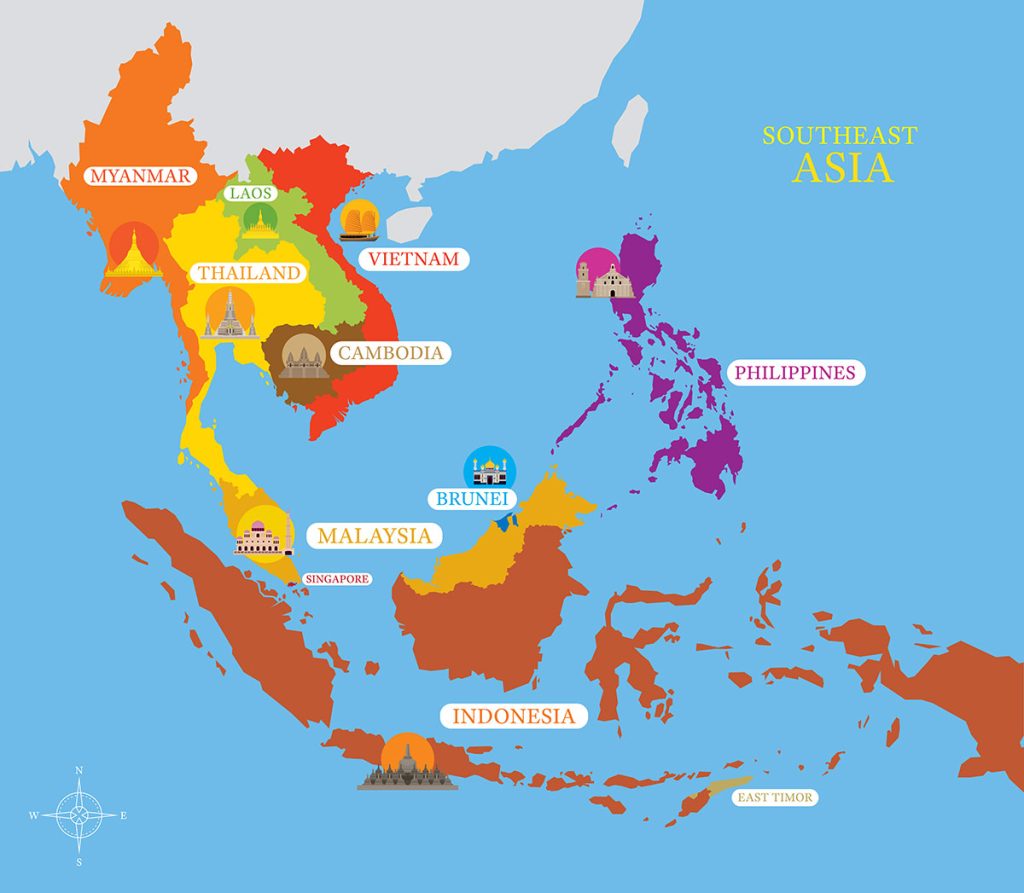 Under the new electoral system, MMM, it will be challenging for these power-seeking parties to secure seats in the district system. Most of the constituencies in Thailand are influenced by longtime prominent politicians or political family along with their strong vote canvasser teams (Ockey 1994, McCargo 1997, Punchada 2019, Chambers 2020,). To win seats, these parties tend to compete for the one hundred party-list system with major parties and other small parties. It would be thus possible to witness many small parties to win a small number of seats from the party -list system in the next election. These parties would prefer to join the government party rather than staying with the opposition, repeatedly what we have seen from the 2019 electoral results in which 11 small parties joined the ruling government.
After the next election, expecting to be held by the first half of 2022, Thailand may experience the same parliamentary model as appears in Indonesia in which major and small parties join together to form the government even though they were competing in the Presidential election in 2019. Political parties in Indonesia that supported Prabowo Subianto include Gerinda, PAN and PKS in 2019 turned to support the Joko Widodo's government, leaving few parties as an opposition. In addition, Prabowo even joined the Widodo's administration as the minister of defense. This pattern of Indonesian parliament in which the opposition is very weak, and the government is too strong will possibly appear in Thai politics since parties tend to manoeuvre themselves to better position within the governing coalition rather than playing their role as opponent parties.
Punchada Sirivunnabood
Associate Professor at Faculty of Social Sciences and Humanities, Mahidol University and Visiting Fellow at ISEAS Yusof Ishak Institute, Singapore
Banner: Bangkok, Thailand – February 4, 2020:Thai prime minister, Prayut Chan-o-cha talks to media at Thai Government House. S Photograph: Shutterstock
Punchada Sirivunnabood—Kyoto Review of Southeast Asia, Issue 33, Trendsetters, September 2022
References
Chamber, Paul and Napisa Waitoolkiat (2020), Faction Politics in an Interrupted Democracy: the Case of Thailand. Journal of Southeast Asian Affairs.39:1, 144-166.
McCargo, Duncan. (1997). Thailand's political parties: Real, Authentic and Actual," in Kevin Hewison, ed., Political Change in Thailand. London: Routledge: 114-31.
Ockey, James (1994). "Political parties, Factions, and Corruption in Thailand", Modern Asia Studies, 28: 2, 251-277.
Punchada Sirivunnabood (2019). The Rules Change but the Players Don't. Contemporary Southeast Asia, 41:3, 390-417.