A new form of authoritarianism has emerged in Southeast Asia since the mid-2010s. Although varying in scope and intensity across the region's defective democracies and military or one-party dominated regimes, significant and worrying developments related to surveillance, data collection, censorship, misinformation, and harassment can be observed across nearly all of Southeast Asia's digital realms.
Since the outbreak of the COVID-19 pandemic in early-2020, authoritarian leaders have been provided with an opportunity to greatly enhance their ability to monitor, censor, and misinform their populations. The pandemic has provided justification for the implementation of emergency legislation, the mass acquisition of biometric data, and has led to the widespread use of state-controlled apps for tracing movement and location. Overall, the pandemic has provided additional data acquisition capabilities for repressive regimes ruling countries that had already experienced a decline in digital rights and freedom of expression in the years preceding the pandemic.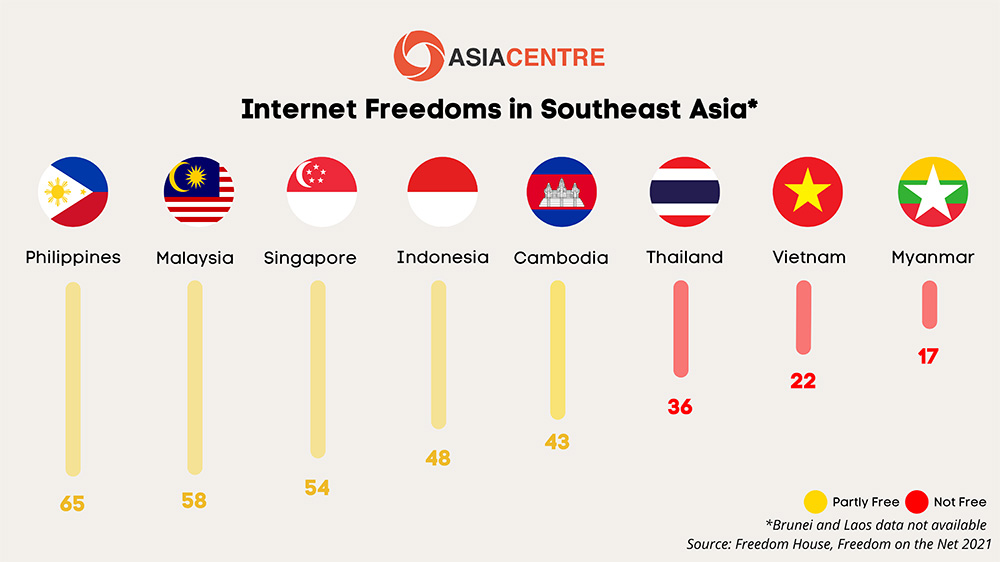 The term 'digital authoritarianism' has been used by scholars since the mid-2010s to describe how both non-elected and populist leaders have come to dominate the digital realms under their jurisdiction, and have in addition used their digital realm to enhance the implementation of their policies in the physical realm. As everyday life becomes more digitalised, the line between the two has become more blurred. There are many similarities concerning how these regimes have developed their new systems of surveillance, intrusion, manipulation, and misinformation. There are also similarities in how these regimes operate: online harassment of dissidents; vilification of political opponents through misinformation campaigns; disputes with 'Big Tech' companies; the intrusive collection of data on a mass scale; using internet shut-downs and similar methods for controlling information flows; and the protection of their elites through censorship and misinformation campaigns.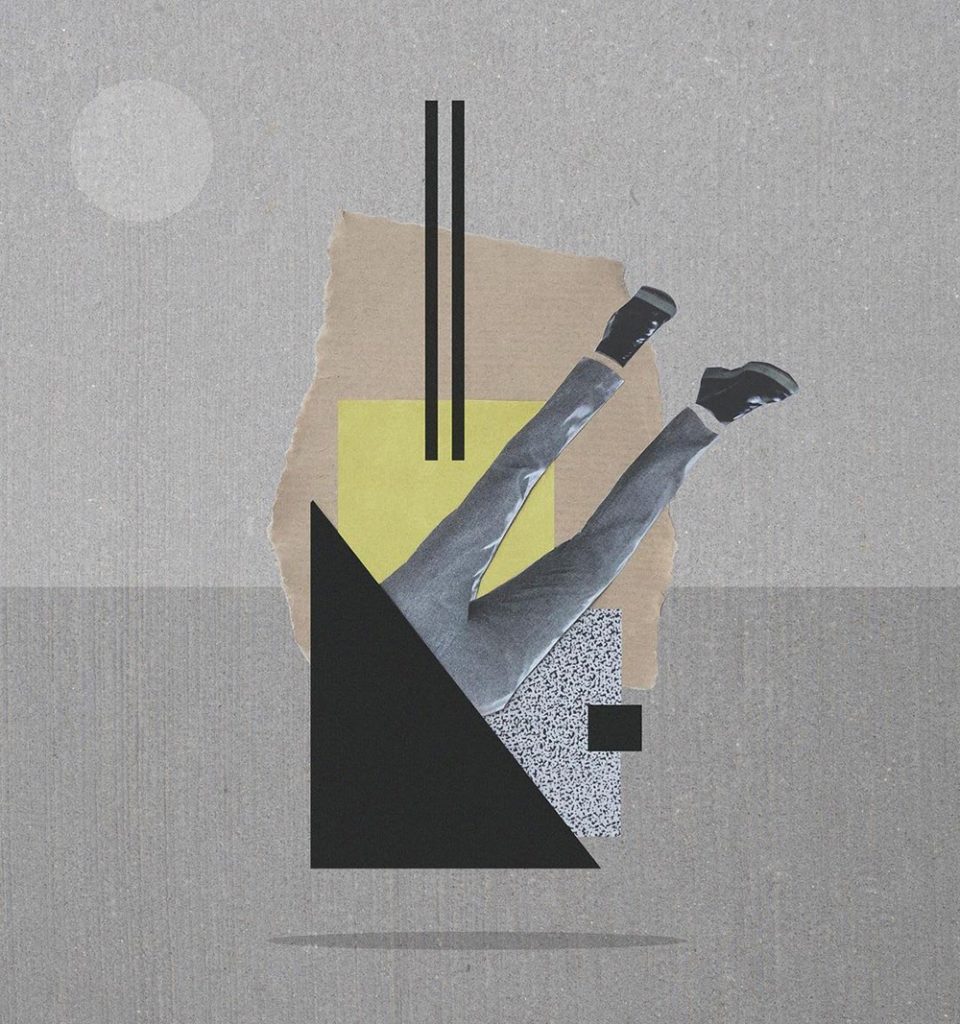 Although digital authoritarianism is a new and emerging phenomenon, it is an element of an overall culture of creeping authoritarianism and democratic roll-back that has been observed across the Southeast Asian region over the last decade. 1 The development of these new systems shows no sign of abating and undoubtedly shall continue to increasingly undermine and disrupt journalists, academics, pro-reform movements, and pro-democracy movements in the region. This collection of short articles will provide analysis of recent developments related to this phenomenon in Myanmar, Cambodia, Singapore, Indonesia and the Philippines.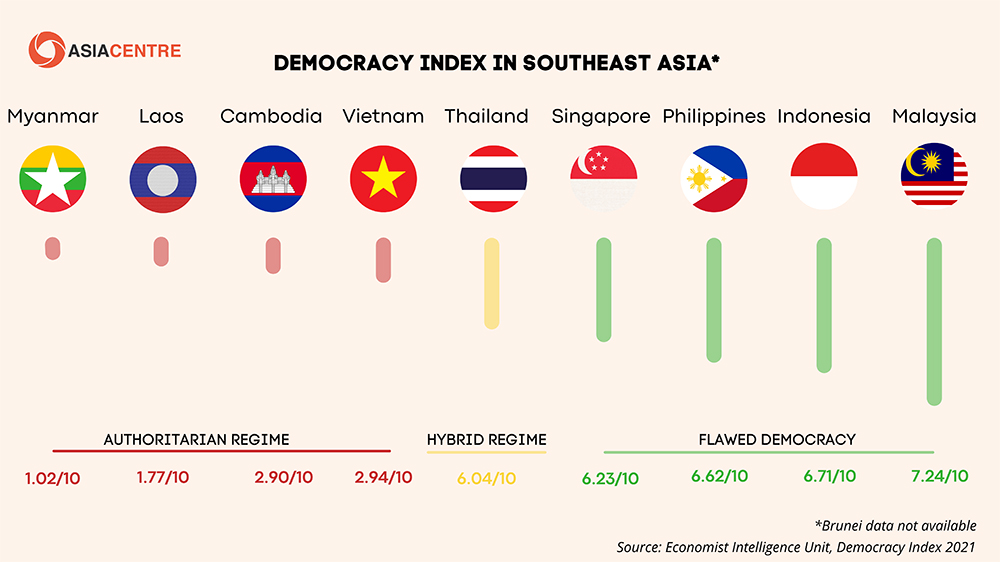 The most extreme example of digital authoritarianism in the region is Myanmar. The new cyber bill announced by the junta in early-2022 is the most oppressive vision put forward yet for one of the region's digital realms. It appears that Myanmar's new military rulers are modelling their new system of surveillance and control on that of China or Russia, two states that have provided the new junta with substantial support since the military coup of February 2021.
The contribution covering Myanmar by Adam Simpson discusses the worrying implications and the precedent set by this new bill: 'Key new provisions in the updated draft criminalised the use of VPNs, abolished the need for objective proof during trials and effectively required online service providers to block or remove online criticism of the SAC, its leaders and members of the military'. The article shows that Myanmar is leading the way in ASEAN in terms of digital authoritarianism and is clearly emulating the systems that China or Russia have developed for controlling information and monitoring their populations. Current developments concerning Myanmar's digital sphere could be viewed as an indication of what may be on the horizon for the digital realms of other ASEAN member states.
The contribution from Robin Ramcharan covering Cambodia focuses on the advent of Cambodia's 'National Internet Gateway' (NIG), a new system for controlling internet traffic that should lead to an increased level of surveillance and self-censorship in the country. Similar to Myanmar's cyber bill, the NIG is one of many examples of authoritarian regimes in the region drafting and implementing legislation to undermine digital rights and dominate information flows within their digital realms. Although not covered in this collection, similar developments to that of Cambodia and Myanmar have taken place in Thailand 2, Vietnam 3, Laos 4, and Brunei. 5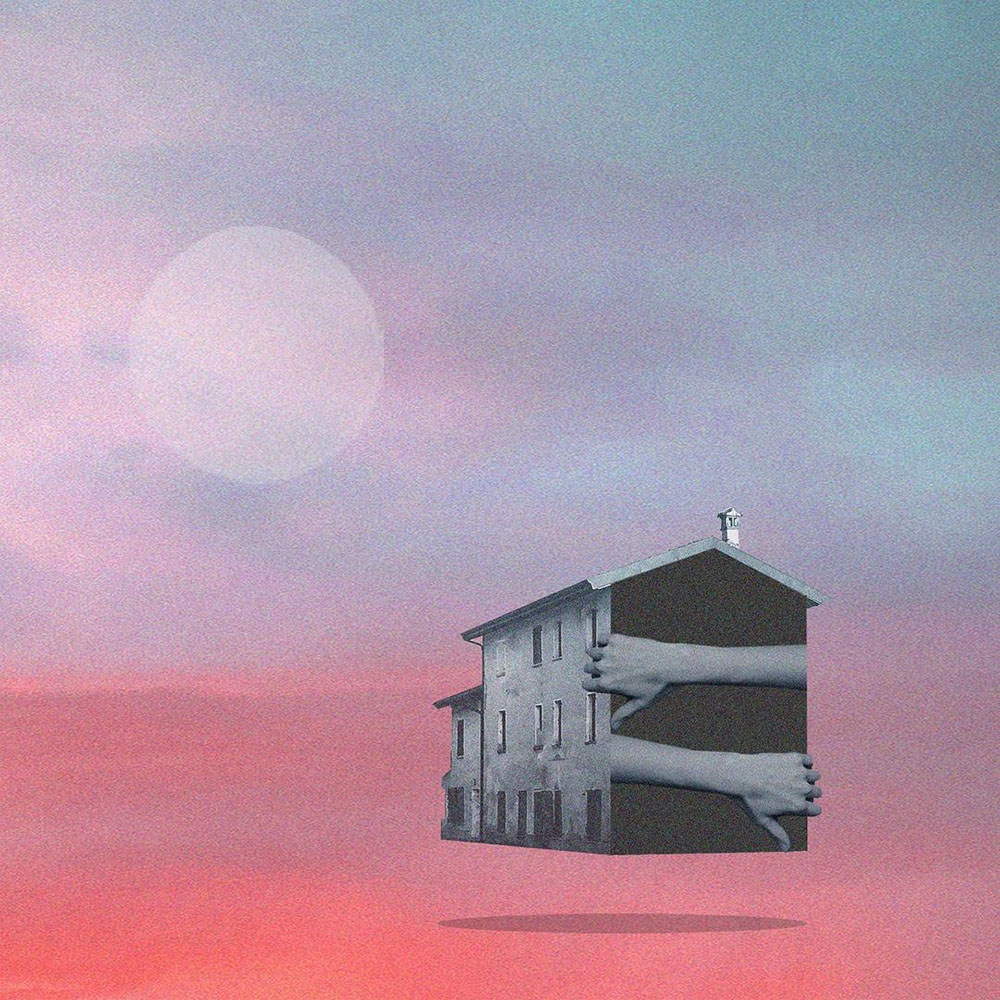 The contribution from James Gomez covering Singapore outlines how the Singaporean political elite has effectively used oppressive legislation to sideline and intimidate civil society activists, journalists, and opposition figures, as a means to maintain their system of one-party dominance. Often described as a 'flawed democracy' or a 'hybrid regime', this article provides an insight into the authoritarian tendencies of Singapore's elected leaders.
Celito Arlegue's contribution provides us with an example of how the Covid-19 pandemic has provided governments in the ASEAN region, both elected and unelected, with an opportunity to further their data-acquisition capabilities and implement emergency legislation that has ultimately led to abuse of power and human rights violations. Arlegue also discusses the role that social media manipulation had in the rise of former-president Rodrigo Duterte and the persecution of political opponents, such as Maria Ressa of Rappler, a Nobel laureate of 2021, who was found guilty of 'cyber libel' in the summer of 2020. This is arguably the most well-known example of using cyber legislation to silence or punish a journalist in the ASEAN region. Another recent example of this was the fining of Malaysiakini, a website known for criticising the Malaysian government and drawing attention to corruption scandals in the country. Malaysiakini received a significantly large fine of 500,000 Malaysian Ringgit ($123,644) in February 2021 for comments posted below an article by a member of the public who criticised the Malaysian judiciary. This unfair ruling was viewed by many as another example of the persecution of dissenting voices in the Southeast Asian region using cyber legislation. 6
The contribution from Damar Juniarto covering Indonesia shows the more subtle ways in which a democratic state like Indonesia has increased surveillance, repression, censorship, manipulation of online content, has used internet shut-downs, and has engaged in the widespread acquisition of biometric and other personal data, since before the outbreak of the covid-19 pandemic, with all of the abuses listed above becoming more commonplace throughout 2020 and 2021. The contributions for Singapore, the Philippines and Indonesia all show how quickly political elites in Southeast Asia's defective democracies have adapted to changes in the political landscape brought about by the rise of social media and the availability of new technologies for surveillance and information control.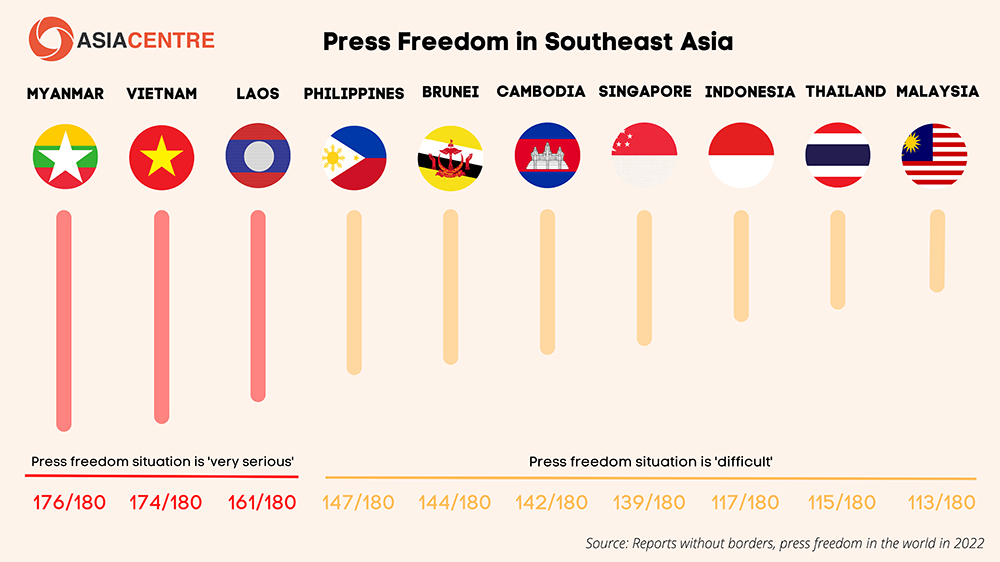 Soaring Digital Authoritarianism
To explain the incremental rise of digital authoritarianism in the region, it is important to identify three different factors that have shaped the development of these new regimes: support from authoritarian patron states, the rise of social media, and the unregulated role of private surveillance firms. It could also be argued that all three factors are becoming more difficult to counter: an authoritarian or populist resurgence can be observed internationally, everyday perspectives have become more reliant upon and conditioned by social media, and the disturbingly intrusive power of private surveillance firms, such as NSO group, has become more apparent since 2021.
The role of China and Russia in exporting their surveillance technologies and systems for controlling the flow of information has been instrumental in the rise of digital authoritarianism in Southeast Asia. The 'Great Fire Wall' of China or Russia's attempt at developing a 'Digital Iron Curtain' have found admirers in emerging authoritarian regimes. The recent bills announced by Myanmar and Cambodia are steps toward more powerful systems of surveillance and control in the future, inspired and supported by both China and Russia. Research carried out by Valentin Weber has shown that China has supported a number of states in the ASEAN region with its surveillance and filtering technologies. Myanmar, Thailand, Indonesia, and the Philippines have all received technical support from China, while Thailand has received support from both Russia and China. Weber also argued that China is training diplomats from Myanmar, Laos and Vietnam in surveillance methods at an academy in Guangxi. 7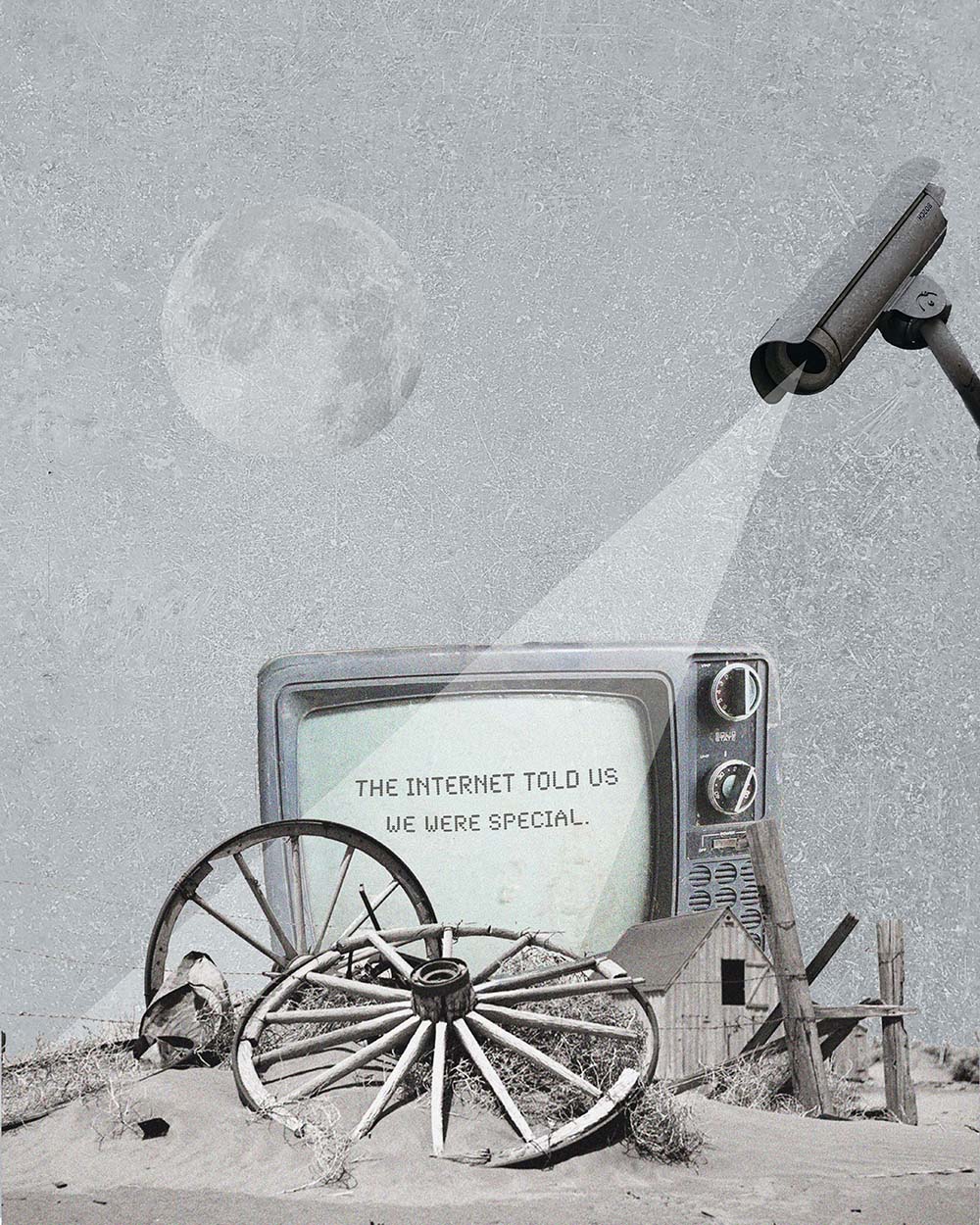 The rise of social media and the digitalisation of everyday life has provided authoritarians with a space for spying on their citizens, misinforming them, and persecuting or harassing dissidents and opponents. 'Big Tech' has a chequered past in its dealings with Southeast Asia's authoritarians. Although cancelling accounts related to the Thai military in 2021, 8 Facebook was accused of being instrumental in the coordinated campaign of persecution against Rohingya Muslims in Myanmar. 9 It is also possible, that authoritarian regimes in Southeast Asia could follow the example of China and Russia by blocking Facebook, Twitter, and other popular social media platforms in the future, if it becomes advantageous for them to do so. 10
The summer of 2021 saw NSO group and the private surveillance industry receive greater mainstream media attention. Although Apple announced legal action against NSO group in November 2021, the industry in general is still unregulated and continues to be hired (for significantly large sums) by governments in the Southeast Asian region to support the monitoring, persecution, and obstruction of critics and regime opponents. What is notable is that the same companies have operated in the same countries in the ASEAN community. NSO group has been hired by the governments of Thailand and Vietnam. FinFisher has been hired by the governments of Indonesia, Malaysia, and Singapore. While Hacking team has been hired by the governments of Thailand, Indonesia, Malaysia, and Singapore.
It has been argued that a type of illiberal alliance has emerged within the ASEAN community over the last decade. The passive response of other ASEAN member states to the military coup in Myanmar in February 2021 is a clear sign that authoritarianism in the region has become the norm and that the brutal policy of repression implemented by the new junta is seen as somewhat acceptable by the other member states of ASEAN. The January 2022 visit of Cambodian premier Hun Sen to Myanmar was a clear expression of support from one of the community's autocrats to another. Members of this illiberal alliance have also assisted each other with the persecution and extradition of dissidents and opponents residing in each other's territories. 11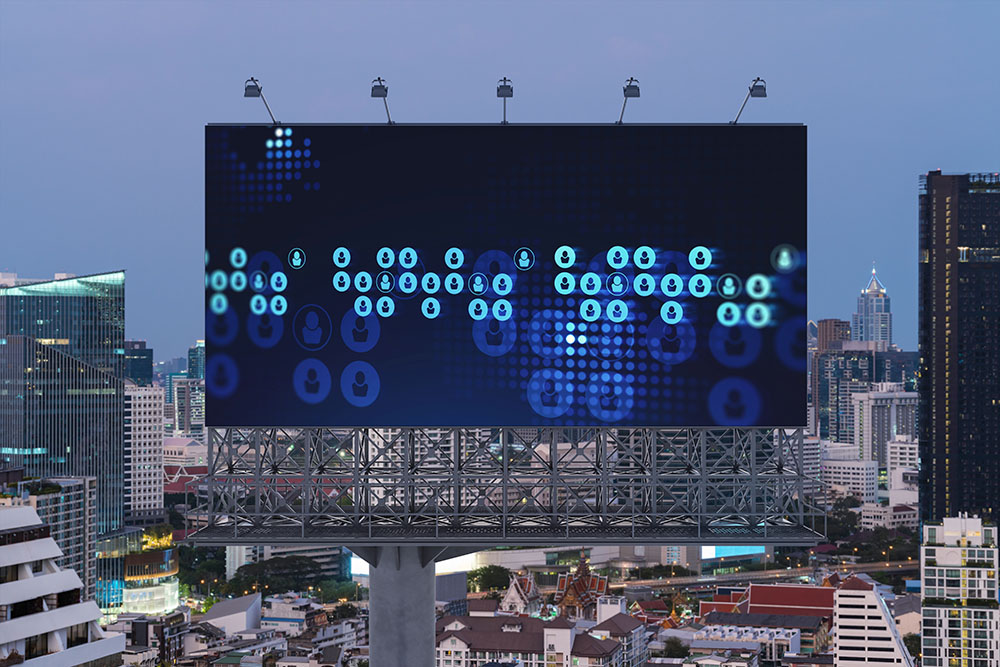 Authoritarian governments such as Russian and China are becoming more bold, the metaverse has evolved from the now quaint social media platforms of the 2010s, the international community's response to the scourge of an unregulated transnational private surveillance industry has been slow and ineffective, and the authoritarian and populist governments of Southeast Asia have established an informal alliance to support each other in useful ways. Taking all of the above into account should not provide one with any cause for hope, yet resistance to digital authoritarianism exists: civil society activists, journalists, and academics, are all playing a role in countering these aforementioned threats to fundamental civil and political rights in the region. Four of the contributors to this collection, Damar, James, Celito, and Robin, are all activists as much as writers, and all four individuals are part of a global movement campaigning for digital rights and are an essential part of the push-back against the emerging spectre of digital authoritarianism in Southeast Asia.
To conclude, the COVID-19 pandemic has accelerated the rise of new forms of digitally enhanced authoritarianism and populism that have been an observable part of a growing culture of political illiberalism in Southeast Asia since the mid-2010s. Although appealing, nostalgia for the analogue age and the belief that our privacy is already dead are ultimately admissions of defeat. We live in a world of surveillance, yet a world of choice. Complete anonymity in the digital realm may be only for certain chosen people, yet it is our responsibility to protect our own privacy and anonymity and to educate each other about the dangers of these new systems of surveillance and information control. Ultimately, to de-anonymise ourselves is a self-inflicted wound and there exist many alternatives to being constantly monitored online. To a certain degree, the struggle against digital authoritarianism must be done on an individual basis, as any significant movement for change that may emerge shall face a new type of oppression in the digital realm that has not been seen in the past, used together with the tools of oppression of old.
Gerard McDermott
Guest Editor: Kyoto Review of Southeast Asia – Issue 33 – September 2022
Gerard
McDermott is a PhD candidate at City University Hong Kong. He has previously published in The Diplomat, Politico, and Peace Review. He is originally from the Republic of Ireland and can be contacted at:
bmcdermot3-c@my.cityu.edu.hk
Main Articles in Seven Languages

Article 1: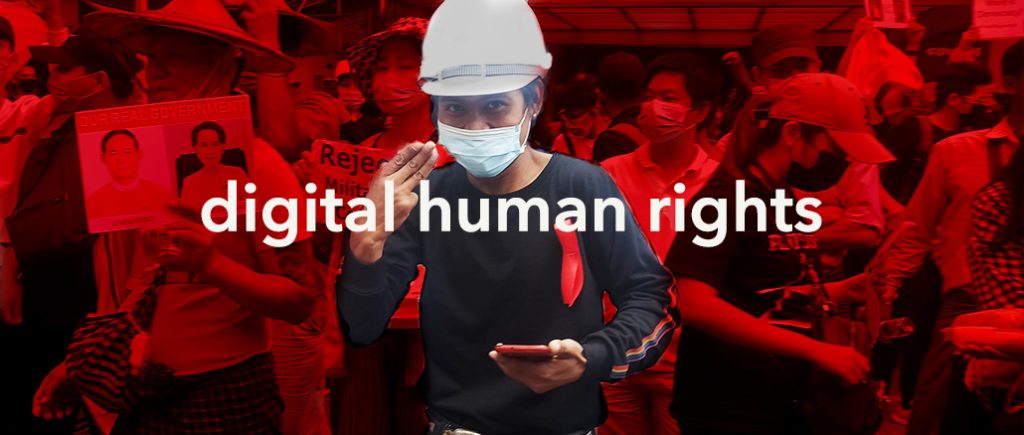 A Digital Coup Under Military Rule in Myanmar: New Online Avenues for Repression
Kudeta Digital di bawah Pemerintahan Militer di Myanmar: Cara Baru dalam Penindasan
รัฐประหารดิจิทัลภายใต้การปกครองของทหารในเมียนมา: ช่องทางใหม่สำหรับการกดขี่ปราบปรามในโลกออนไลน์
Một cuộc đảo chính kỹ thuật dưới chính quyền quân sự ở Myanmar: Những cách đàn áp trực tuyến mới
မြန်မာနိုင်ငံ စစ်အုပ်ချုပ်ရေးအောက် ဖြစ်ပွားနေသည့် ဒစ်ဂျစ်တယ် အာဏာသိမ်းမှု ဖိနှိပ်ချုပ်ချယ်ရန် အွန်လိုင်းနယ်ပယ်သစ်များ
Ang Kudetang Digital sa Ilalim ng Paghaharing Militar sa Myanmar: Mga Bagong Daan sa Online para sa Panunupil
Article 2: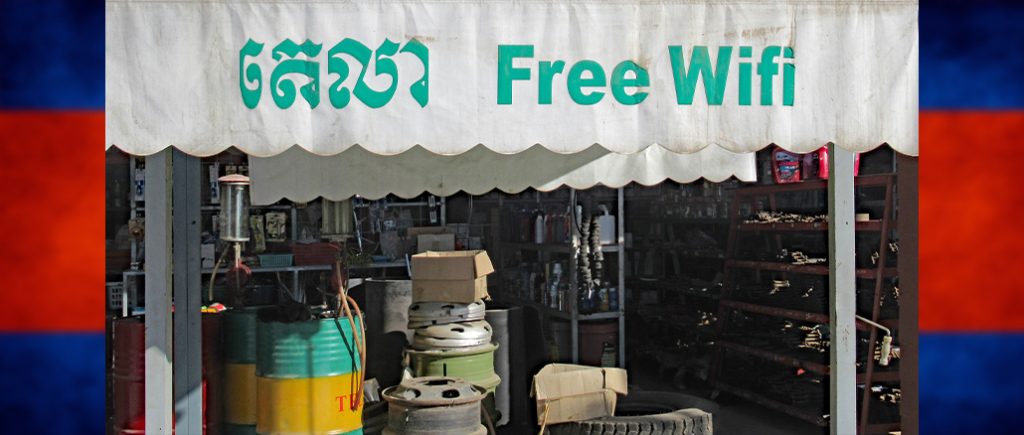 The National Internet Gateway and the Future of Digital Authoritarianism in Cambodia
Gerbang Internet Nasional dan Masa Depan Otoriterisme Digital di Kamboja
'อินเทอร์เน็ตเกตเวย์แห่งชาติ' และอนาคตของระบอบเผด็จการดิจิทัลในกัมพูชา
カンボジアのナショナル・インターネット・ゲートウェーとデジタル権威主義の行方
Cổng Internet Quốc gia và Tương lai của Chủ nghĩa Độc tài Kỹ thuật số ở Campuchia
ကမ္ဘောဒီးယားရှိ အမျိုးသားအဆင့် အင်တာနက်ဂိတ်ဝေးနှင့် ဒစ်ဂျစ်တယ်အာဏာရှင်စနစ် အနာဂတ
Ang National Internet Gateway at ang Kinabukasan ng Awtoritaryanismong Digital sa Cambodia
Article 3: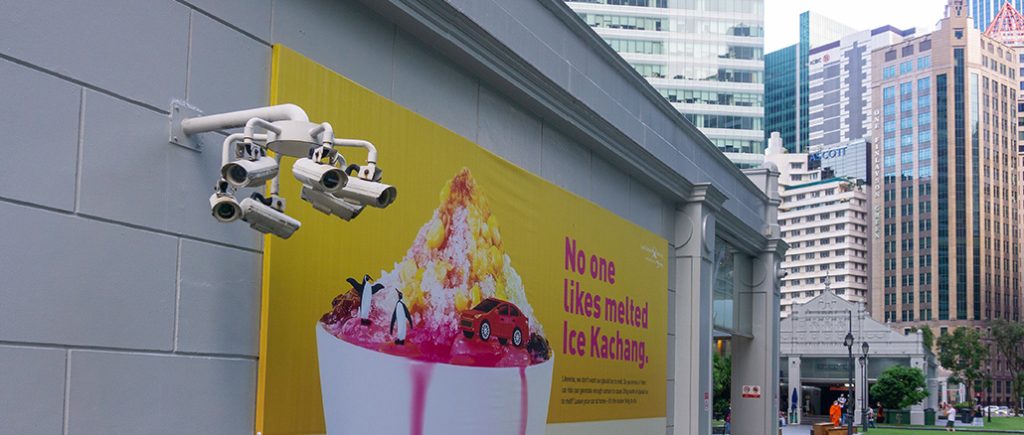 Maintaining One-party Rule in Singapore with the Tools of Digital Authoritarianism
Mempertahankan Aturan Satu Partai di Singapura dengan Alat Otoriterisme Digital
ธำรงการปกครองพรรคเดียวในสิงคโปร์ด้วยเครื่องมือเผด็จการดิจิทัล
シンガポール一党独裁を維持するデジタル権威主義の手法
Duy trì Quy tắc một đảng ở Singapore với các Công cụ của Chủ nghĩa độc quyền kỹ thuật số
ဒစ်ဂျစ်တယ်အာဏာရှင်စနစ်နည်းလမ်းများဖြင့် စင်္ကာပူနိုင်ငံ၏ တပါတီအုပ်ချုပ်ရေး စနစ်ကို ထိန်းသိမ်းခြင်း
Pagpapanatili ng Paghahari ng Isang-Partido sa Singapore sa Pamamagitan ng mga Kasangkapan ng Awtoritaryanismong Digital
Article 4: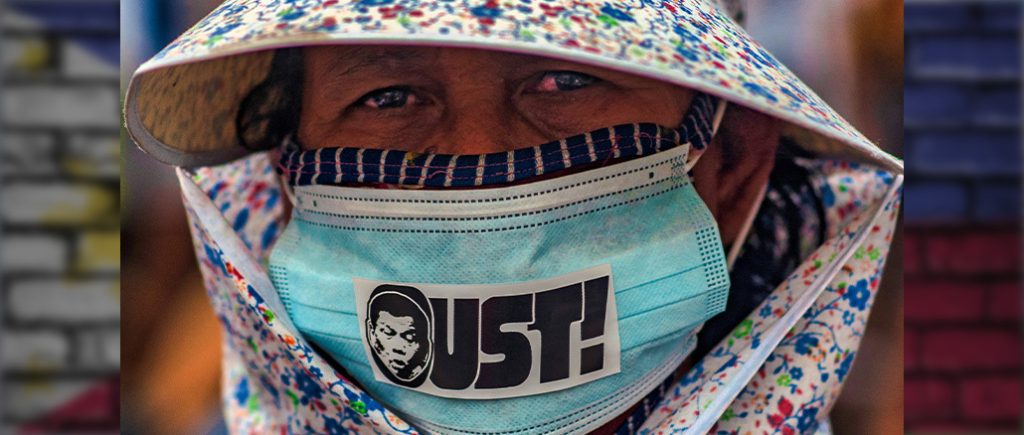 The Weaponization of Digital Authoritarianism in the Philippines during COVID-19
Pemanfaatan senjata oleh Otoriterisme Digital di Filipina selama COVID-19
การทำให้ระบบเผด็จการดิจิทัลกลายเป็นอาวุธของรัฐบาลฟิลิปปินส์ช่วงโรคระบาดโควิด-19
新型コロナ期のフィリピンにおけるデジタル権威主義の武器化
Vũ khí hóa chủ nghĩa độc tài kỹ thuật số ở Philippines giai đoạn COVID-19
ကိုဗစ်-၁၉ ကပ်ရောဂါကာလတွင်း ဒစ်ဂျစ်တယ်အာဏာရှင်စနစ်ကို ဖိလစ်ပိုင်နိုင်ငံတွင် လက်နက်သဖွယ် အသုံးပြုခြင်း
Ang Paggamit sa Awtoritaryanismong Digital sa Pilipinas Bilang Sandata sa Panahon ng COVID-19
Article 5: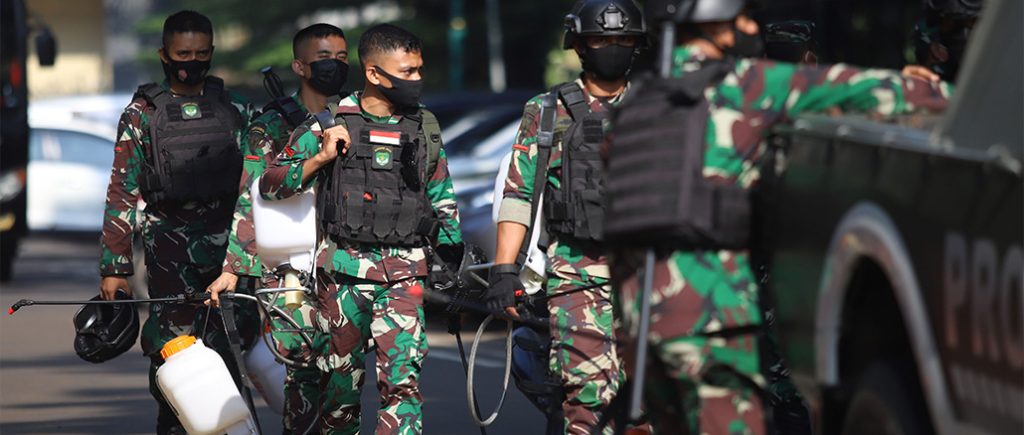 The COVID-19 Pandemic and the Evolution of Digital Authoritarianism in Indonesia
Pandemi COVID-19 dan Evolusi Otoriterisme Digital di Indonesia
รคระบาดโควิด-19 กับวิวัฒนาการของระบบเผด็จการดิจิทัลในอินโดนีเซีย
インドネシアにおける新型コロナのパンデミックとデジタル権威主義の展開
Cổng Internet Quốc gia và Tương lai của Chủ nghĩa Độc tài Kỹ thuật số ở Campuchia
ကမ္ဘောဒီးယားရှိ အမျိုးသားအဆင့် အင်တာနက်ဂိတ်ဝေးနှင့် ဒစ်ဂျစ်တယ်အာဏာရှင်စနစ် အနာဂတ
Ang Pandemyang COVID-19 at ang Ebolusyon ng Awtoritaryanismong Digital sa Indonesia