Title: A Long Road Traveled. by  Han Hing Quang
Stephen Shenfield: http://stephenshenfield.net/places/east-asia/vietnam/213-han-hing-quang-memoir-a-long-road-traveled

In Han Hing Quang's A Long Road Traveled, the reader follows the author and his family through an essential period in modern East and Southeast Asian history in a style of memoir and family history that is both engaging and valuable to scholars in search of an account of twentieth-century Vietnam that is both personal and global in scope. Family histories and memoirs can provide a distinct and valuable window on the times they depict. They are an intimate human counterpoint to much of the scholarship in the humanities and the social sciences, which extrapolate major trends and movements. Biographies of great historical figures provide a kind of intimacy, but often one that is framed through the prism of the great contribution that the individual made within a historical context.
Han Hing Quang's career as a middle-ranking cadre for the Ministry of Foreign Trade in Hanoi and as an interpreter for official delegations took him from North Vietnam to China and North Korea. The author lives through a number of careers and activities that ranged from trading medicinal herbs and traditional Chinese medicine, to working for the French colonial authorities overseeing peanut farming unions, and then to revolution. Following both the Chinese Communist and Vietnamese Communist revolutions, the author relates the rising tensions between these two countries of ostensible comrades, leading to the bloody 1979 border conflict. In 1980, Quang resettled in Mansfield, England with his family, and worked to help others in his family emigrate through refugee camps and join them in England.
Quang's narrative is efficient, streamlined, and readable as it tracks the relatable priorities of his family ties, a dimension often lost on the grand canvas of social history. His care and duties within his family are expressed with both tenderness and economy. A sister dies suddenly from tetanus, and in the background is the escalating violence of 1944. Immediately after, a spendthrift uncle arrives to demand gambling money of the author's ailing and grief-stricken father and then berates him for not giving him enough. Episodes like these make this a family history with color and texture that emerges naturally to provide a unique and engaging narrative.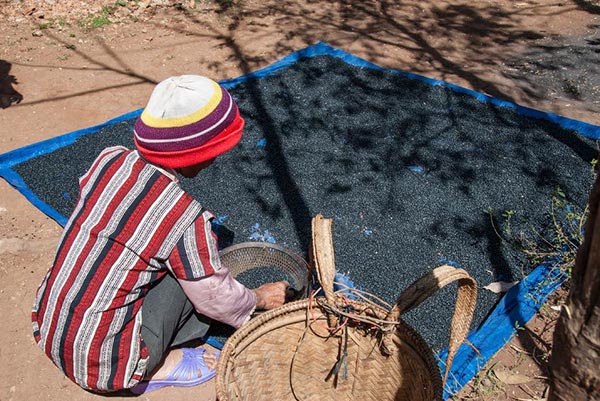 Family histories have long been a connection to an ancestral legacy in many cultures. The "family Bible" in some Christian families might include a family tree, perhaps annotated with some details, and written by hand inside the volume. In China, a genealogy book (zupu) was and is still for many in East and Southeast Asia an essential family record, marking a line of males sometimes over many centuries. India, Korea, Ireland, and other cultures share variations on this practice. Today, biotechnology has allowed millions to try to trace their personal genomics to various regions of the world as a way of identifying origins. While Han Hing Quang's volume is not a traditional family history, it is distinctive in its adherence to the great events of the region as seen through the experiences of the author and his family.
This family history provides an intimate and richly detailed narrative that spans Southeast Asia over the past century and more. A family history, well documented and professionally edited, is a rich source for the general reader or the professional scholar. One of the most fascinating elements of the memoir is the way its long sweep encompasses the sometimes-baffling shifts in policy. The impact of these geopolitical absurdities is immediate, not analyzed from a critical and scholarly distance. For example, the dramatic changes in relations between Hanoi and Beijing, two Communist governments sharing a border and some overlap in their revolutionary histories, seems arbitrary and absurd from the perspective of someone whose life was directly affected by these changes.
Quang, a Hainanese Chinese person living in Vietnam through these shifts, experienced the pain, confusion, and betrayal of these changes so that the author can only wryly observe in the closing of the book: "As the proverb says, 'the tongue has no bone, it twists and turns to say whatever it likes.'" The hypocrisies of Cold War geopolitics, when seen from such a perspective, are devastating at a human level, since the destruction is as intimate as the author's very thoughts and identity.
Jeremy A. Murray
Jeremy A. Murray is Associate Professor of History at California State University, San Bernardino