Cheah Boon Kheng
Malaysia: The Making of a Nation
Singapore / ISEAS / 2002

 Farish A. Noor
The Other Malaysia: Writings on Malaysia's Subaltern History
Kuala Lumpur / Silverfishbooks / 2002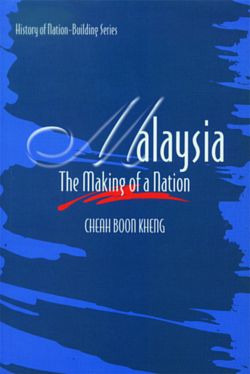 Peristiwa mutakhir di Malaysia – gerakan reformasi, pengadilan atas Anwar Ibrahim, berkurangnya legitimasi partai berkuasa (UMNO), dan tumbuhnya tantangan dari kelompok Islam terhadap negara sekuler, mengutamaan pembangunan ekonomi – menciptakan "ketergelinciran" bermanfaat bagi narasi nasional yang mendorong perenungan atas dasar dan definisi negara-bangsa. Kedua buku tersebut, walaupun berbeda dalam gaya, tujuan, dan sidang pembaca, mengambil tema negara-bangsa sebagai pokok pembahasan dan karenanya terlibat dalam wacana sosial politik berpengaruh yang telah dibentuk melalui negara dan praktik akademik.
Cheah Boon Kheng memberikan penjelasan bagaimana praktik berbangsa berubah secara perlahan dengan memfokuskan pada politik pemilihan, perdana menteri-perdana menteri, dan kebijakan pada tingkat nasional. Cheah menganalisis Malaysia melalui kacamata "memberi dan menerima," menguji ketegangan terus-menerus antara Nasionalisme-etnik Melayu dan nasionalisme Malaysia umum. Pendapat utama Cheah adalah bahwa setiap dari empat Perdana Menteri negeri ini "memulai dengan…pandangan nasionalisme sempit Melayu tetapi mengakhirinya dengan pandangan nasionalisme terbuka Melayu." Bahwa peristiwa tersebut sudah terjadi empat kali dalam sejarah nasional mengesankan bahwa negara-bangsa tumbuh dengan logikanya sendiri. "Ketuanan Melayu" (dominasi politik Melayu), pembaca menyimpulkan, tetap berada di sini, tetapi dibatasi oleh logika ini. Buku yang ditulis Cheah mengatakan dengan jelas keberadaan Malaysia yang multi-budaya dan ramah.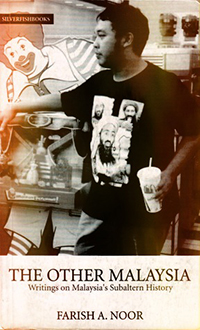 Kumpulan tulisan Farish Noor memiliki agenda yang berbeda – menemukan bangsa yang mungkin sudah terjadi dan mungkin masih menjadi. Dia menuliskannya dengan cara mengambil arah berlawanan dari penjelasan searah untuk menggali "Malaysia yang Lain" yang telah dipinggirkan oleh "cerita Malaysia yang multi rasial yang terus-menerus kita kisahkan sendiri." Saat Cheah mengakui bahwa perpecahan pada masyarakat Malaysia terus-menerus mengancam keutamaan Melayu, Farish menekankan kesatuan sebagai bahasan pokoknya. Ia memperlihatkan kerusakan yang dibuat oleh "feodalisme" UMNO – ide bahwa orang Melayu tak dapat bertahan tanpa patron-penguasa – dan secara imbang juga menyalahkan gerakan Islam yang mengerdilkan budaya Melayu pada tingkat moralitas dangkal yang sekaligus menolak kekayaan dan kerumitan sejarah Melayu.
Malaysia dalam kacamata Cheah Boon Kheng adalah pengurungan secara hati-hati atas perbedaan, baik di dalam dan di antara komunitas etnik. Farish melihat tidak adanya satu identitas, tetapi keragaman yang dicarinya untuk menggantikan masa lalu dan mensahkan masa sekarang. 
(Translated by Wahyu Prasetyawan.)
Donna J. Amoroso
Donna Amoroso edits the Kyoto Review of Southeast Asia.
Read the full unabridged version (in English) HERE
Kyoto Review of Southeast Asia. Issue 3: Nations and Other Stories. March 2003