According to Funk (2013, p.15), "identity is about the self's or the group's concept of what it means to be itself". Identity lies at the heart of the protracted conflict between the Thai government and the Malay insurgents in the Deep South of Thailand (Pattani, Yala, Narathiwat, and some parts of Songkhla). It also shapes the nature of the relationship between the Thai majorities and the Malay minorities. The central government has long promoted a national identity of the Thai majority—emphasizing particular Thai characteristics such as a Thai ethnicity, a Thai language, a Thai history, and Buddhism—in order to unify people and create a strong nation (Abuza, 2009; Aphornsuvan, 2006; Chalk, 2008; McCargo, 2008, 2009; Melvin, 2007; NRC, 2006; Pitsuwan, 1982; Storey, 2007, 2008; Yusuf, 2006). This emphasis on Thai characteristics, however, has led to the marginalisation of non-Thai minorities, especially the Malay minority of Southern Thailand (Kelman, 2004). The negative nature of this relationship arguably bred the Malay insurgent movements with their goal of separatism.
In this article, I focus on positive aspects of the Malay identity that have played a pragmatic role in the religious and cultural domains of everyday life, distant from a fight for political independence. Indeed, this pragmatic role represents a safe space in which the Malay identity has been able to be expressed and promoted in the current political climate. I discuss two contemporary arenas for identity expression in the Deep South: youth activism, especially in online spheres, increasingly plays an important role in identity promotion, and traditional Tadika, or Islamic pre-schools.
Expression and Promotion of the Malay Identity
Key components of Malay identity are different from that of the Thai majority, whose identity is formed around the ethnic-Thai nation, Buddhist religion, and the monarchy (McCargo, 2012). Based on recent field research, I have found that local Malays commonly define their identity based on two components: religion and language. First, my Malay informants most commonly cite the Islamic religion as the primary component of their identity. Islamic clothing or appearance is especially emphasized. 1 This makes sense given that the vast majority of the Malay population in the Deep South are Sunni Muslims. 2 As one of my informants Muhammad, a local journalist, said, "religion is the least-threatening condition of conflict and most-accepted by the state" in comparison to the other two conditions of conflict: "land and Malay ethnicity". 3  Indeed, explicit reference to 'ethnicity' was left out of all my informants' self-definitions. Rather, they repeatedly expressed the local language of Yawi as an important indicator of being Malay in the Deep South.
The degree to which Malays have suppressed their identity has surprisingly diminished over the years in spite of the continuity of a military-controlled government led by General Prayuth Chan-o-cha at the national level and the military's supreme command and control over policies in the Deep South. But should we be surprised that Malay identity has flourished under military rule? First, religious freedom is guaranteed by the most recent constitution, a constitution that Prayuth was instrumental in developing. Second, General Prayuth also declared 'cultural pluralism' as a policy guideline to solve the conflict in the Deep South (NSC, 2016). In recognition of this environment of improved religious freedom, one of my informants stated: "[when] the state opens more space", locals can "freely express" their Malay identity. 4 The use of Yawi language and Islamic clothing are not only "no longer prohibited by the government" 5but also promoted further, "making the Malay identity distinctive and more consolidated in the past 4-5 years". 6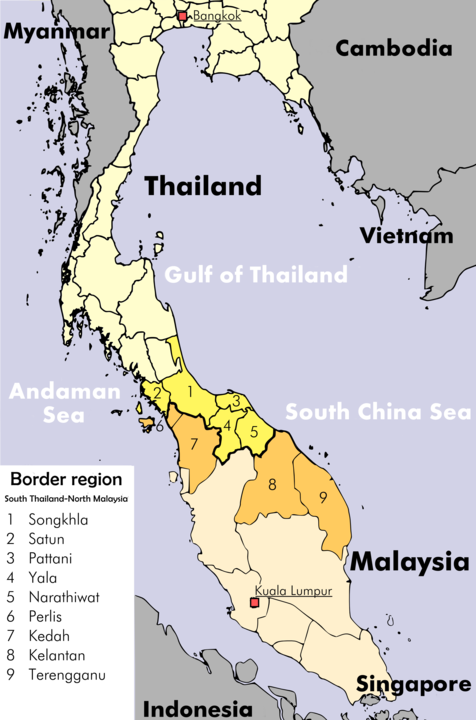 Youth activism has especially responded well to this opening up of identity space, becoming an important mechanism in promoting the practice of Islam and Yawi language. Malay youths (aged between 15 and 30) are increasingly aware of their identity and play an active role in preserving it. Youth groups have engaged in cultural campaigns online to mobilise hundreds of people to wear Islamic clothing on special occasions and religious festivals, such as Hari Raya Festival or 'Eid' in the Arabic language at the end of Ramadan. 7 Youth activists have also expressed concerns about the low standard and quality of Yawi and sought to boost the number of locals able to use the Yawi language. Malays' ability to use Yawi can be broadly categorised into three groups. First, the vast majority of Malays appear to be able to use the simple or "informal" level of Yawi; they can speak and listen to a limited number of Yawi words only. A second, relatively-small group of Malay language scholars and academics can write Romanised scripts because they studied and had formal training in the Malay language, either in Malaysia and Indonesia. The third and smallest group of mostly older Malay intellectuals possess both speaking and listening skills in Yawi (as opposed to bahasa Malaysia) as well as the ability to write Yawi characters.
Dynamics of youth activism appear in digital networks and online platforms. Inspired to preserve the language distinctiveness of Yawi, Ding, a freelance artist, created a free Yawi computer font, which is the only available Yawi font thus far. His Yawi font is widely downloaded and used by youths, government officials, and private companies. It appears on Facebook pages, advertising labels and billboard and signs. Ding is also working with his friends to gradually gather Yawi words as part of an effort to create a Yawi lexicon. Moreover, a number of Yawi media materials, such as news and cartoon stories, have also increased in online sites. Muhammad explained that is because "the youths have different ways of communication that is more 'online', while the older generation activists often mobilized with 'on-ground' methods". 8
Despite increasingly operating in the digital world, Malay youths still utilize Tadika or Islamic pre-schools, which are one of the most foundational education platforms in Malay communities to strengthen the sense of a peaceful Islamic identity, and includes instruction in the Yawi language. Hasan, a teacher and the leader of a youth group called Bungaraya, works closely with the local community and government to educate younger generations about a peaceful interpretation of Islam by incorporating peace into the curriculum taught in Tadika schools. Hasan suggested that "Tadika is an apparatus to mobilize cultural pluralism" and helps to significantly promote the "Yawi language", which is used as the language of instruction at Tadika schools. 9 Using Yawi in classrooms not only helps maintain local culture and identity, but also results in improved academic performance (World Bank, 2015).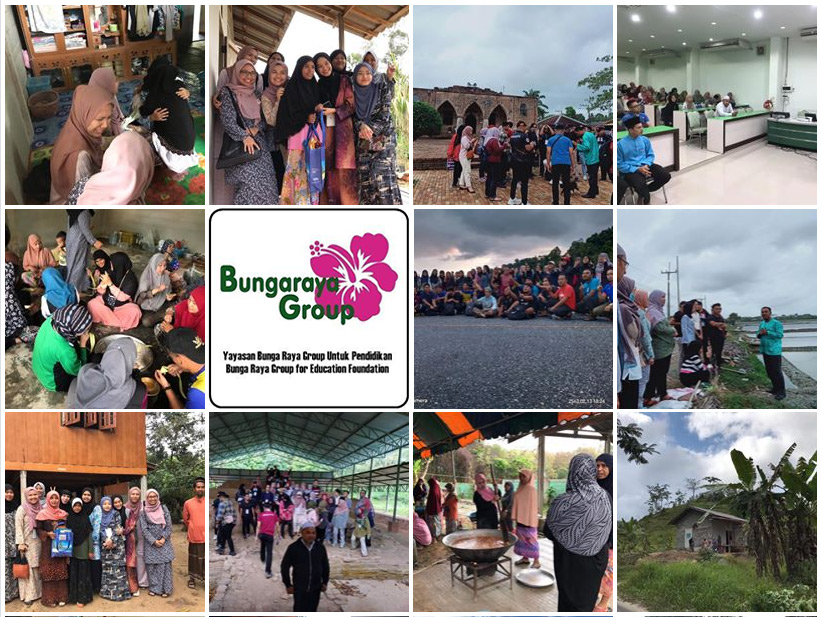 It is worth noting that the freedom to express and promote the Malay identity is limited only to the domains of 'religion and culture', or what Mattanee called "cold issues". 10 This freedom falls short as soon as the expression or promotion of the Malay identity is linked to sensitive issues, such as human rights, justice, and political independence. The use of a particular word of 'Patani' is a case in point. As described by Muhammad, "the word 'Patani' is sensitive because it comes from the name of the Patani Kingdom in the old days and it is used in the fight for political independence". 11 He nevertheless believes that "the state can only prohibit this word in a formal setting but cannot really stop ordinary people from using it". He added that "it would not be accepted by the government if a person identifies oneself as a Patani person (Khon Patani)". Rather, the government would instead say "a person from the southern borderland". This conflict over a seemingly harmless self-expression is best illustrated by a sign appearing in a sports parade by students of Yala Ratjabhat University, which read: "Can I please call myself 'Patani person'?".
In addition to the restricted use of the term 'Patani', government efforts to monitor and interfere with some community activities are also reported. Hasan discussed the government's interference in "the Tadika school curriculum and changing lesson contents, using military power to force Tadika teachers to attend workshops and dictating [to Tadika teachers] what to do". 12 Most Tadika schools follow military instructions in order to avoid arrest. Hasan also raised a concern over a potential shortcoming of the government policy on cultural pluralism, which he feared might create a sense of "competition" rather than cooperation between government-led efforts and local Malay-led campaigns that were suppressed in the past, but have emerged again recently.
More importantly, government agencies organizing Malay cultural events often "misuse the Yawi language" or "misspell Yawi words" in advertising billboards and documents. That is because they lacked consultation with the locals, especially "experts in Yawi language", and overlooked "true public participation". In this respect, government efforts might do more harm than good, despite good intentions to show government support of the Malay culture of local communities.
Conclusion
Expression and promotion of the Malay identity takes place in a pragmatic manner under the military-led government. Local Malays highlight two elements of the Malay identity: Islam and the Yawi language. These two components flourish with permission from the government. Malay youth movements have emerged as a powerful force to advocate the Malay identity through various platforms. On the one hand, the traditional education of Tadika schools continues to be a crucial platform to strengthen the Islamic beliefs and culture including Yawi language. On the other hand, online platforms and social media have become effective channels of communication in which Malay youths promote the practice of Islam and Yawi language. There is, however, evidence suggesting that the government restricts and monitors identity expressions, such as the use of the term 'Patani person'. Also, the government sometimes demonstrates malpractice and misunderstanding of the local culture and language, which indeed contribute to the undermining of the relationship between the government and the local Malay population.
Ajirapa Pienkhuntod
Ajirapa Pienkhuntod is a faculty member and researcher, Research Group on Local Affairs Administration and Smart City Development, College of Local Administration, Khon Kaen University, Thailand.
Banner image: A small group of Muslim boys attend religious school at Krabi, Thailand. Photo: Decha Kiatlatchanon / 123rf.com
Bibliography
Abuza, Z. (2009). Conspiracy of Silence Washington DC: United States Institute of Peace Press.
Aphornsuvan, T. (2006). Nation-state and the Muslim identity in the southern unrest and violence. In I. Yusuf & L. P. Schmidt (Eds.), Understanding conflict and approaching peace in Southern Thailand (pp. 92-127). Bangkok: Konrad Adenauer Stiftung.
Chalk, P. (2008). The Malay-Muslim Insurgency in Southern Thailand. Santa Monica, CA: RAND National Defense Research Institute.
Che Man, W. K. (1990). Muslim Separatism: The Moros of Southern Philippines and the Malays of Southern Thailand. Singapore: Oxford University Press.
Croissant, A. (2005). Unrest in South Thailand: Contours, Causes, and Consequences Since 2001. Comtemporary Southeast Asia, 27(1), 21-43.
Funk, J. (2013). Towards an Identity Theory of Peacebuilding Centre for Research on Peace and Development (CRPD) Working Paper No.15.
McCargo, D. (2008). Tearing apart the land: Islam and legitimacy in Southern Thailand. Ithaca, New York: Cornell University Press.
McCargo, D. (2009). The politics of Buddhist identity in Thailand's Deep South: The demise of civil religion? Journal of Southeast Asian Studies, 40, 11-32.
McCargo, D. (2012). Mapping national anxieties: Thailand's southern conflict: NIAS Press.
Melvin, N. J. (2007). Conflict in Southern Thailand: Islamism, Violence and the State in the Patani Insurgency Stockholm International Peace Research Institute. 
National Reconciliation Commission (NRC). (2006). Overcoming Violence Through the Power of Reconciliation. Retrieved from http://thailand.ahrchk.net/docs/nrc_ report_en.pdf.
Office of the National Security Council (NSC). (2016). Southern Border Provinces Administration and Development Policy 2017-2019. Retrieved from http://www.nsc.go.th/นโยบายการบริหารและการพัฒนาจ.ชายแดนภาคใต้พ.ศ.2560-2562(5ภาษา).pdf.
Pitsuwan, S. (1982). Islam and Malay Nationalism: A Case Study of the Malay-Muslims of Southern Thailand. (PhD), Harvard University, Massachusettes. 
Storey, I. (2007). Ethnic Separatism in Southern Thailand: Kingdom Fraying at the Edge?. Retrieved from http://apcss.org/ethnic-separatism-in-southern-thailand/.
Storey, I. (2008). Southern Discomfort: Separatist Conflict in the Kingdom of Thailand Asian Affairs, an American Review, 35(1), 31-51.
World Bank. (2015). Youth Group Builds Peace through Education in Southern Thailand. Retrieved from https://www.worldbank.org/en/news/feature/2015/12/21/youth-group-builds-peace-through-education-in-southern-thailand.
Yusuf, I. (2006). The ethno-religious dimension of the conflict in Southern Thailand In I. Yusuf & L. P. Schmidt (Eds.), Understanding conflict and approaching peace in southern Thailand (pp. 169-190). Bangkok: Konrad Adenauer Stiftung.
Yusuf, I. (2007a). Faces of Islam in Southern Thailand. Washington: East-West Center.